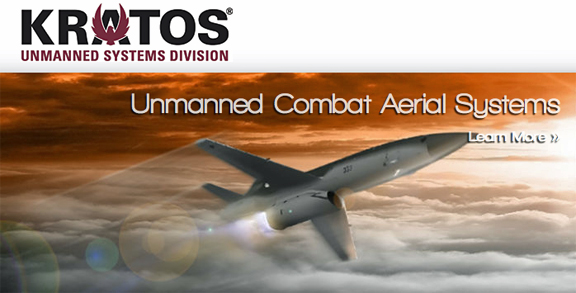 Kratos Defense & Security Solutions, Inc. (Nasdaq:KTOS) has announced that the company's Unmanned Systems Division (USD) recently received a single award IDIQ contract with a maximum potential value of $81,000,000 from a U.S. Government Agency related to unmanned drone systems and associated command, control, and communications (CC&C).
This contract award has a period of performance of approximately five years. According to the company, USD is an industry leader in the rapid design, development, and fielding of affordable high performance jet powered unmanned aerial drone systems for tactical, combat, and target applications. Work under this contract will be performed at secure Kratos facilities and at government locations. Due to competitive, customer related and other considerations, no additional information will be provided at this time.
Steve Fendley, President of Unmanned Systems Division, stated that this recent contract award is another important milestone in the continued execution of the company's unmanned systems strategy to develop and apply our intellectual property technologies, as well as Government funded/owned IP, to support existing and evolving unmanned systems and their application in support of the warfighter.
Eric DeMarco, President and CEO of Kratos, added that Kratos Unmanned Systems Division has received a number of important contract awards over the past several weeks, including a $93 million award from the U.S. Army, a $23 million new production contract award and now this $81 million award. These awards are representative of the continued successful execution of the strategy Kratos began a few years ago to be the industry leader in the rapid development, demonstration and fielding of technology leading systems and products at an affordable cost in the firm's core business areas of satellite communications, unmanned systems, microwave electronics, missile defense and training systems.