Thales Alenia Space has signed a contract with the Korea Aerospace Research Institute, KARI, to deliver the communications equipment for the Korea Pathfinder Lunar Orbiter mission (KPLO), a lunar probe scheduled for launch on December 2020.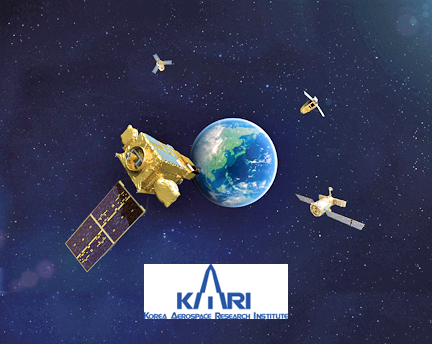 The equipment will transmit data that has been collected by the orbiter back to Earth. KPLO is the first step of the Korean Lunar Exploration Program. The main objectives of KPLO are to secure the necessary basic technology for space exploration, to establish a deep space telecommunications network and to develop cutting edge technologies for specialized scientific exploration payloads. The mission will have six payloads, including a 5m high-resolution camera, a wide-field polarized camera, a magnetic field sensor, a gamma ray sensor, space internet test equipment and a ShadowCam.
Thales Alenia Space recently received from KARI the Excellence Award as outstanding supplier as a result of the close collaboration between the two entities in the recent GEO-KOMPSAT-2 program, in which Thales Alenia Space delivered three communications panels integrated and tested in its facilities in Spain. Thales Alenia Space is also providing telecommunication equipment to the TeamIndus Moon mission, one of the finalists in the Google Lunar XPRIZE® competition. TeamIndus is a private space exploration company out of India, building a spacecraft to land on the Moon in early 2018. The Spacecraft will deploy a Rover that will travel at least 500 meters, and transmit HD video and images back to Earth.
Eduardo Bellido, the CEO of Thales Alenia Space in Spain, noted that the signing of this contract reaffirms the confidence that KARI places on the experience and reliability of Thales Alenia Space, both in equipment manufacturing and in the integration of payloads and subsystems. This is of great satisfaction to us to be able to contribute to the success of a scientific mission as important to South Korea as the Korean Lunar Exploration Program.