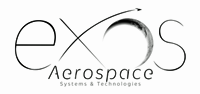 The Hurricane Harvey assault on Texas has become truly problematic for Exos Aerospace and, in consideration of a number of safety factors, their scheduled test firing of their SARGE vehicle has now been canceled — a new date will be announced later.
Earlier in the week this was Exos Aerospace's announcement about their rocket test
firing that has since been canceled
In keeping with their mission to make space available to the masses,
Exos Aerospace
has announced that their SARGE vehicle is ready for a public tie down test on Saturday, August 26, at the Caddo Mills Airport — this test moves the company one step close to providing suborbital payload "Risk Mitigation" tests in space at a fraction of the cost of a LEO launch.
John Quinn, Exos COO, reported that the FAA has accepted the firm's launch license and the company is on track for starting commercial launches later this year. Exos has been working toward making commercial spaceflight a reality since the company's inception, and the tie down test is a critical step towards the firm's Pathfinder launch coming up in the fourth quarter of this year from Spaceport America. Although virtual attendance is available through the Facebook live event, there is nothing like the feeling of a rocket engine firing in person — come to the Caddo Mills Airport in Caddo Mills, Texas, 75135, to experience what, for most, is a once in a lifetime opportunity.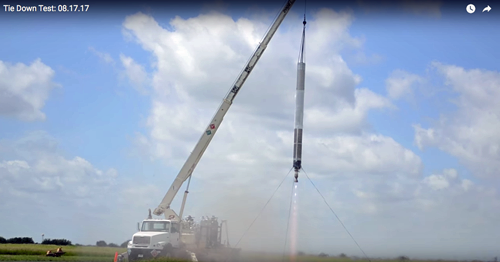 A Safety Briefing will be held on Saturday August 26 at 3:00 p.m. (sharp) with test fire scheduled at around 3:30 p.m. Anyone who wishes to view the launch must be here at 3:00 p.m. for the safety briefing. Viewers of the launch can go to http://www.exosaero.com about 10 minutes prior to the test to watch the event live on Facebook.
Exos is in the final phase of the Private Investment round to fund the company through to commercial operations.
John Quinn added that the company can serve payloads that were previously not feasible, or perform satellite risk mitigation measures to test experiments in space before committing to launch into LEO. The company brings those payloads directly back to the launch area about 20 minutes after launch. This opens up an entirely new level of discovery in space for research and manufacturing.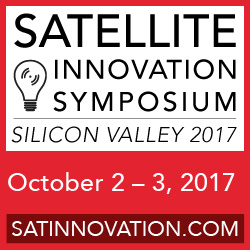 The company is completing all the final tests on the SARGE platform, and this technology demonstration represents the team's commitment to overcoming all the obstacles that were encountered along the way. A vehicle has been built that delivers on the firm's goal to make space more accessible and Exos will share the thrill of making that happen with the entire world in the last quarter of the year as the company flies to space from Spaceport America.