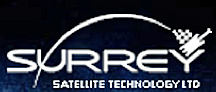 [SatNews] For all you space fans out there, SSTL has a scale model of TechDemoSat-1 for you to download, cut out, and stick together—the company has cut-out-and-stick scale models of their satellites to educational events where they are hugely popular, so via their Space Blog, they posted one up for your download.
This is a scale model of TechDemoSat-1, which is due for launch later this year. TechDemoSat-1 will trial UK space technologies and is part-funded by the UK government, through the Technology Strategy Board and the South East England Development Agency. You can find out more about the TechDemoSat-1mission at http://www.sstl.co.uk/Missions/TechDemoSat-1.
This SSTL model is sized for A3 paper and there are two pages to download, complete with full instructions. It works best if you print these out on fairly stiff paper or thin cardboard, (or print onto paper and then glue to cardboard or balsa wood), as that way, you'll build a more robust satellite. Hang it on a thread from the ceiling, or mount it on a stand—and voila!

Download TechDemoSat-1 scale model page 1

Download TechDemoSat-1 scale model page 2

And in case you were wondering, the real TechDemoSat-1 is just as attractive... if not somewhat heavier—and here it is, flight-ready and waiting for launch.