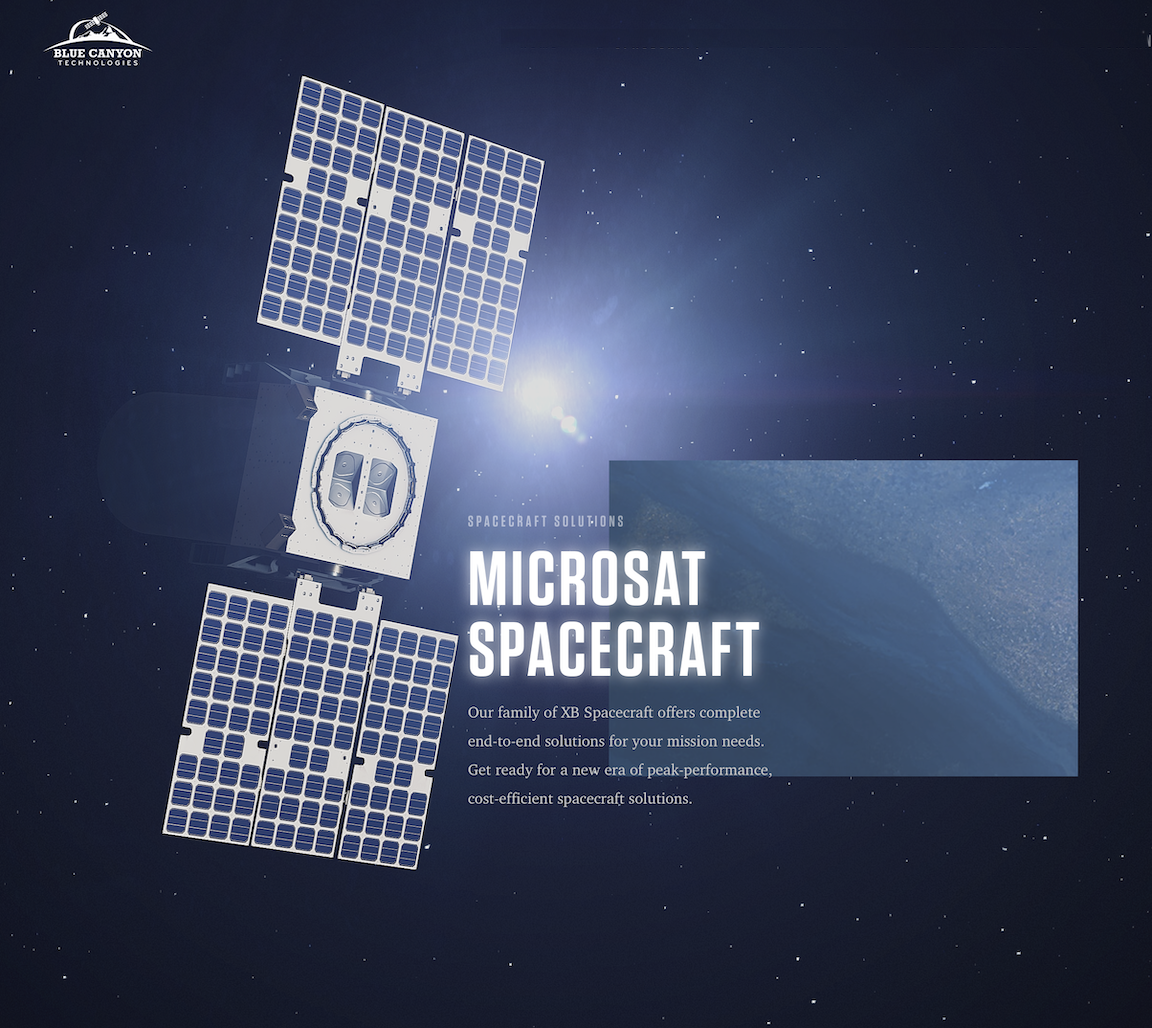 Blue Canyon Technologies (BCT) is celebrating a major achievement for a small satellite manufacturer after being judged by editors and reporters. Since its founding in 2008, BCT's diverse spacecraft platform has demonstrated the proven capability to enable a broad range of missions and technological advances for the New Space economy, further reducing the barriers of space entry.
Blue Canyon Technologies (BCT) has been recognized for its innovation and growth after being named a winner of the 2019 Best in Biz Awards, the only independent business awards program judged by prominent editors and reporters from top-tier publications in North America. The company earned a Silver award in the Fastest-Growing Company of the Year (Medium-sized) category.
With 13 spacecraft on-orbit, BCT is currently building more than 60 additional spacecraft for government, commercial and academic missions. In the last year, BCT has initiated or continued supporting missions for major organizations including the U.S. Air Force Research Laboratory, NASA, MIT, DARPA, CU-Boulder and the Johns Hopkins Applied Physics Laboratory.
BCT's location in Boulder, Colo. allows the company to continue to innovate within a regional hotbed of aerospace activity. With 12.9 times the national average in aerospace companies headquartered locally, BCT maintains a robust pipeline of potential talent and project partners as it continues to grow. The company has doubled in size over the past 12 months and plans to open its new 80,000-square-foot headquarters and production facility in 2020.
Each year, winners in Best in Biz Awards are determined based on scoring from independent judging panels assembled from some of the most respected newspapers, TV and radio outlets, and business, consumer, technology and trade publications in North America. The 2019 judging panel included, among others, writers from Accounting Today, AdWeek, Associated Press, Barron's, Consumer Affairs, eWeek, Healthcare Innovation News, Inc., Investment Advisor Magazine, USA Today and Wired. This year, the company was also recognized for the third consecutive year as an Inc. Magazine's 5000 Fastest Growing Private Company and received the 2019 ColoradoBiz "Made in Colorado, Emerging Manufacturer" award.