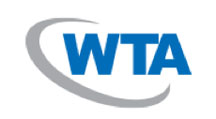 Since 1985, the World Teleport Association has focused on improving the business of satellite communications from the ground up—at the core of its membership are the world's most innovative operators of teleports, from independents to multinationals, niche service providers to global carriers.
The WTA has just announced the winners of the 22nd annual Teleport Awards for Excellence during an exclusive luncheon at Satellite 2017. The awards are presented each year to organizations and individuals in the teleport industry whose achievements have been deemed exceptional by the international trade association and its awards committees, made up of industry members from across the globe.
The 2017 recipients are:
Independent Teleport Operator of the Year: SpeedCast. SpeedCast is a leading global satellite communications and network service provider, offering high-quality managed network services in over 90 countries and a global maritime network serving customers worldwide. With a worldwide network of 40 sales and support offices and 41 teleport operations, SpeedCast has a unique infrastructure to serve the requirements of customers globally. With over 5,000 links on land and at sea supporting mission critical applications, SpeedCast has distinguished itself with a strong operational expertise and a highly efficient support organization. Select this direct link to learn more about Speedcast.
Teleport Technology of the Year: ScheduALL Connector™ by Net Insight. ScheduALL Connector™ unites ScheduALL® systems across your enterprise and supply chain, giving you real-time access to resource inventories. This capability to connect allows businesses to find and ensure the best fit for the job at hand. The smart technology in Connector provides a powerful platform for self-provisioned customer bookings. This means that broadcast and transmission companies can allow their customers to book inventory and resources directly, without tedious emails, phone calls or spreadsheets. Self-provisioning eliminates error-prone manual processes, duplicate efforts and conflicts. Select this direct link to learn more...
In addition to honoring the winner from these two awards categories, WTA presented the 2017 Teleport Executive of the Year Award to Abel Avellan, President and Chief Strategy Officer of Global Eagle at the luncheon, hosted by Crystal. The more than 150 attendees included teleport, satellite and content distribution technology industry executives, as well as previous awards recipients from around the world. WTA's Director of Development Louis Zacharilla emceed the event.
"Speedcast and Net Insight represent excellence in an industry that is technology-intensive and working hard to serve customer demands that are evolving by the year," said WTA Executive Director Robert Bell. "Leadership in the industry takes agility, flexibility and scale, and both companies exhibit these in abundance."
About World Teleport Association
S WTA is dedicated to advocating for the interests of teleport operators in the global telecommunications market and promoting excellence in teleport business practice, technology and operations.