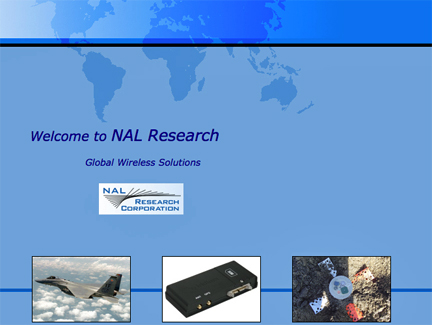 [SatNews] NAL Research Inc., Manassas, Virginia, is being awarded an $8,840,563 cost-plus-fixed-fee contract to support integrating existing, new or modified Iridium devices and Iridium network capabilities such as global data broadcast.
This Iridium support also includes training and documentation on the use of these sensors and the dissemination of data to the user. Naval Surface Warfare Center, Dahlgren Division (NSWCDD) provides various government agencies and activities with persistent intelligence, surveillance, and reconnaissance (ISR) capabilities. The persistence in detecting, identifying, and characterizing changes in a target's status anywhere and anytime requires a new set of devices. The persistent ISR capability provided by this acquisition will provides NSWCDD with the ability to provide new tagging, tracking and locating devices and surveillance capabilities of the Iridium network capable of continued observational access to multiple targets operating in their area of responsibility.
Work will be performed in Manassas, Virginia, and is expected to be completed by May 2020. Fiscal 2015 research, development, test and evaluation funding in the amount of $100,000 will be obligated at the time of award and will not expire at the end of the current fiscal year.
This contract was not competitively procured in accordance with FAR 6.302-1 and DFARS 206.302-1 - full-and-open competition need not be provided for when the contractor is the sole responsible source that is able to satisfy agency requirements. The Naval Surface Warfare Center, Dahlgren Division, Dahlgren, Virginia, is the contracting activity (N00178-15-D-2013).