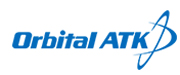 A number of technologies that were provided in support of the United Launch Alliance (ULA) Delta IV rocket launch of the eighth Wideband Global SATCOM (WGS-8) satellite were delivered by Orbital ATK (NYSE: OA).
The December 7th launch from Cape Canaveral Air Force Station in Florida noted that both the launch vehicle and the satellite incorporated Orbital ATK technologies. For the satellite itself, the company produced the loop heat pipes and standard heat pipes, which provide payload, spacecraft bus and battery thermal management which were manufactured at the firm's Beltsville, Maryland, facility. Additionally, Orbital ATK manufactured the payload pallet boom tubes at their Magna, Utah, location, and the payload module at their San Diego, California, site.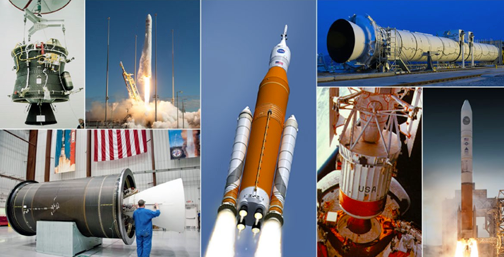 For the Delta IV rocket, Orbital ATK provided four, 60 inch diameter Graphite Epoxy Motors (GEM-60). The 53-foot-long solid rocket boosters burned for 90 seconds and provided more than 1.1 million pounds of thrust, or the equivalent of 17, 747 jet engines running at full throttle. Orbital ATK produced the solid rocket motors at their Magna, Utah, facility, where the company has manufactured 82 GEM-60s in support of the 34 Delta IV launches since their initial flight in 2002.
In addition to the GEM-60 propulsion, Orbital ATK supplied a combined thirteen Delta IV and GEM-60 key composite structures, which provide lower weight and higher performance. The largest composite structures are four to five meters in diameter, range from one to fourteen meters in length, and are produced using either advanced wet winding or hand layup, machining and inspection techniques at Orbital ATK's manufacturing facilities in Iuka, Mississippi, and Clearfield, Utah.
Orbital ATK also manufactured the propellant tank for the Delta IV upper stage roll control system at the company's Commerce, California, facility, and it designed and manufactured the nozzles for Delta IV's RS-68A liquid engine and GEM-60 solid motors at its Promontory, Utah, facility. Orbital ATK also designed and produced the nozzle's thermal protection material, which is capable of shielding the nozzle from the extreme heat of launch, when external temperatures can exceed 4,000 degrees Fahrenheit.
The WGS-8 satellite is part of a larger system that increases military communications capabilities for U.S. and allied forces deployed worldwide. As the backbone of the U.S. military's global satellite communications, WGS provides flexible, high-capacity communications for the Nation's warfighters through procurement and operation of the satellite constellation and the associated control systems. WGS provides worldwide flexible, high data rate and long haul communications for marines, soldiers, sailors, airmen, the White House Communication Agency, the US State Department, international partners, and other special users.