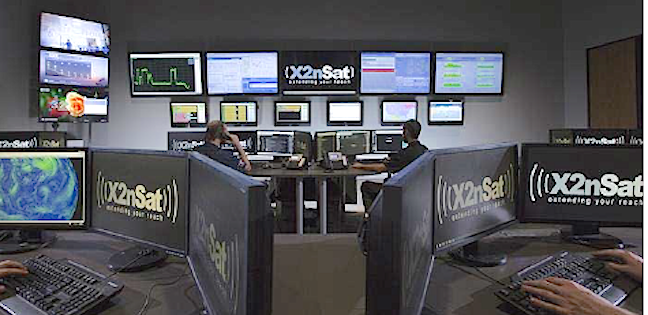 Both companies have been around for at least 20 years, proving their ability to thrive through the industry's ups and downs, and now one of the companies has purchased the other. X2nSat, satellite communications solutions provider in Petaluma, California, bought Futaris, Inc. (Futaris), a satellite service provider based in Anchorage, Alaska.
X2nSat will assume the satellite contracts of Futaris, Inc., and bring X2nSat's network capabilities and advanced technologies to the Futaris' satellite client base, and grant access to X2nSat Futaris' 24/7/365 Network Operations Center.
What about the employees of Futaris? According to their report, X2nSat has positions available for Futaris' Colorado staff members. Garrett Hill, CEO of X2nSat replied, "We are looking forward to bringing on members of the Futaris team as we grow. It is important for us to gain an in-depth understanding of each client's network and business needs, so that we can provide them the same service our existing clients have come to expect from us."
Certainly the details of such a merge are many—X2nSat will honor all contracts and agreements during this transition, and has developed a plan for all Futaris' satellite clients to be moved onto the X2nSat network. "Our primary concern during this time is to answer any questions and best serve our clients," says Hill.
X2nSat, which celebrated its 20th anniversary in 2016, provides wireless network and communications solutions to a wide variety of industries with its high-capacity satellite gateway and 24x7x365 Network Operations Center located in California as well as its redundant sites and data centers spread throughout the United States. Additionally, the company announced earlier this month they will be expanding into New Mexico to build a third satellite gateway.
Formerly known as Alaska Telecom, Inc., Futaris has been in business since 1981, providing communication solutions in some of the world's most remote locations and harshest environments. "Futaris was built on a strong foundation of telecommunications industry knowledge, with a drive to provide the latest technologies and services," says Valerie Pettit, President of Futaris. "X2nSat has a broad array of products and services that go beyond what we've been able to offer, so we believe this transition will be of great benefit to our clients."
http://www.x2nsat.com/x2nsats-network-operations-center