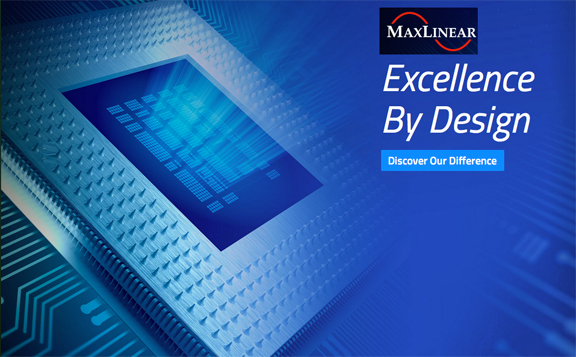 MaxLinear Inc. has reported that the firm's MxL862 Full-Spectrum Capture™ (FSC™) digital channel stacking switch (dCSS) system-on-chip (SoC) has been selected for the SELFSAT–H21DCSS, the industry's first dCSS flat satellite antenna.
The SELFSAT–H21DCSS is a low-profile flat antenna measuring 517mm x 277mm and represents a breakthrough in satellite antenna technology. The flat antenna performs the same function as a parabolic satellite antenna but is unobtrusive and can be easily self-installed in homes and apartments. Manufactured by I DO IT Co. Ltd., Seoul, Korea, the SELFSAT–H21DCSS uses the MxL862 to digitize the entire satellite spectrum and deliver up to 32 user bands over a single cable for dramatically simplified installation and enhanced user experience.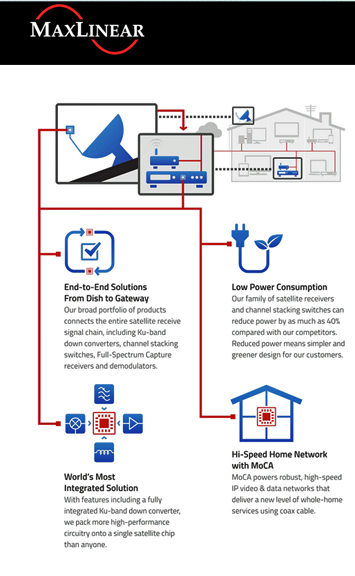 The MxL862 is part of the MxL86x family of dCSS SoCs and features two FSC wideband RF inputs with a single L-band IF output. The device is a single-chip dCSS solution, integrating FSC analog-to-digital converters, a digital channel-stacking engine and a digital-to-analog converter for single-cable satellite signal distribution including filters, communication modems and a microcontroller. The single chip MxL862 dramatically reduces system costs and significantly reduces thermal design challenges.
The new SELFSAT–H21DCSS is part of a family of flat satellite antennas that also includes a SAT>IP version based on the MxL584 FSC receiver, for distribution of up to eight satellite TV channels to any connected device in the home.
The MxL86x product family includes the MxL868, MxL865 and MxL862. The device family supports both FSK and DiSEqC communication protocols and is compliant with the EN50494 and EN50607 unicable standards. The devices come with a software environment that includes a real-time operating system running on an embedded 32-bit CPU with a complete set of APIs to control the band translation and channel stacking engine and the chip interfaces.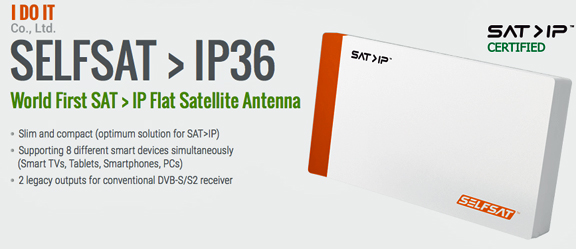 The ultra-small parts are packaged in a 10mm x 10mm QFN. The highly integrated devices also feature all major supporting analog functions, such as broadband input and output filters, RF gain blocks, PLLs and automatic gain control (AGC) functionality. Due to the high level of system integration, the bill of material (BOM) in end applications is reduced to a minimal number of low-cost, passive components, which enables ultra-compact, low-cost system solutions when compared to existing analog implementations.
As related by Will Torgerson, MaxLinear's Vice President and General Manager of Broadband Group, the MxL862 is a market proven solution for digital channel stacking applications and provides the lowest power, highest integration and best performance for the SELFSAT dCSS flat antenna, a product that delivers multi-channel satellite TV directly to consumers.