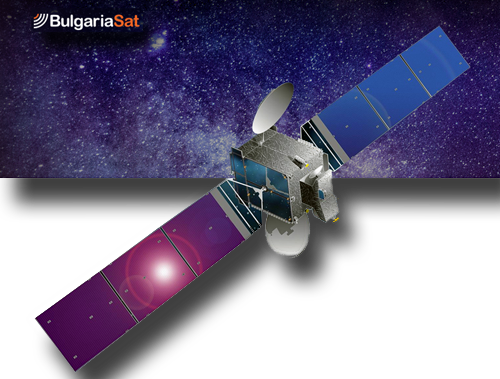 Bulgaria Sat, Bulgaria's sole satellite operator and the country's innovator in space industry, was awarded "Newcomer Satellite Operator of the Year" for 2017 during the 14th Annual Awards for Excellence in Satellite Communications which occurred during part of the Summit for Satellite Financing, the main event of the annual World Satellite Business Week 2017 — the ceremony took place on September 13 in Paris, France.
Maxim Zayakov, CEO of Bulgaria Sat, said that this award is a great honor for Bulgaria and Bulgaria Sat.
The BulgariaSat-1 project was pioneered 10 years ago and today the company is proud to step up as a part of the European satellite operators family. BulgariaSat-1 opens the path for the development of the Bulgarian space and satellite industry, expanding the nation's reach and reinforcing the firm's position as a satellite operator in Central and Eastern Europe, fueling our regional growth.
The Annual Awards for Excellence in Satellite Communications recognized Bulgaria Sat and the company's management for their outstanding accomplishment in the satellite sector, praising the company's efforts and hard work that led to Bulgaria Sat's status as an active operator following the successful launch of BulgariaSat-1, the first Bulgarian geostationary communication satellite, in June 2017.
The award ceremony for the 14th Awards for Excellence in Satellite Communications took place during the official luncheon hosted by The Boeing Company at the Westin Hotel, Paris.

The winner in the category was selected by a panel of industry experts from Euroconsult, SpaceNews, and SatelliteFinance who assess candidates using rigorous qualitative and quantitative criteria. A number of key performance indicators and strategic initiatives are taken into account as part of the evaluation process.
BulgariaSat-1 will provide DTHTV and data communications services on the Balkans and other European regions. It is suitable for 4G LTE network at 1800 MHz. In addition to television and communication services, BulgariaSat-1 can be used in force majeure — accidents due to natural disasters — earthquakes, storms, floods when land-based networks are not working.