[Satnews] Comtech Telecommunications Corp. (NASDAQ:CMTL) announces that the company's Santa Clara, California-based subsidiary, Comtech Xicom Technology Inc., has received a $1.7M contract from a major U.S. system integrator to supply 500-Watt Ka-Band Traveling Wave Tube Amplifiers (TWTAs) for HTS gateways. These high-power amplifiers will be used to expand existing European infrastructure and add gateway facilities in Africa.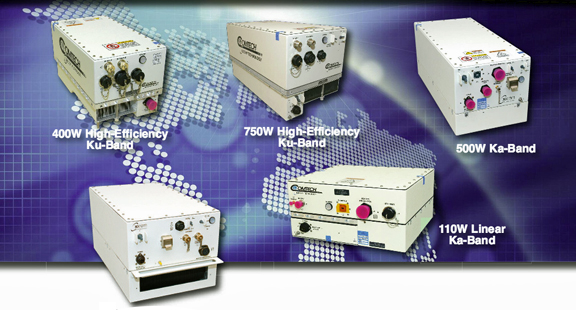 Additionally, Comtech Xicom Technology Inc., has also received production contract for more than $3.2 million from a U.S. military integrator to supply high-power traveling wave tube amplifiers (TWTAs). This is the first installment of a multi-year program for tactical military transportable satellite terminals.
"Comtech Xicom Technology's amplifiers are being used for HTS applications around the globe" said Dr. Stanton Sloane, President and Chief Executive Officer of Comtech Telecommunications Corp, regarding the first order. "Comtech's compact, efficient and innovative TWTAs are helping to bring internet connectivity to expanding markets worldwide." For the second order, he added, "Comtech is a key supplier on this highly advanced multiband satellite system. This order demonstrates our customer's continued confidence in our military SATCOM solutions."