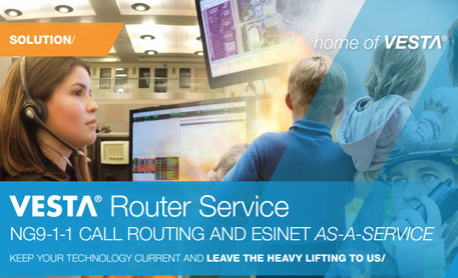 It's a matter of a few seconds, dialing the critical 9-1-1 number for some kind of emergency, and now this company is making strides to offer new capabilities for those on the receiving end of the calls that can mean a matter of life and death.
Airbus DS Communications, North America's leading Public Safety communications provider, and Collier County Sheriff's Office in Naples, Florida are breaking new ground to improve location accuracy for 9-1-1 systems. Through their collaboration, they will present new capabilities in the VESTA® 9-1-1 Call Handling solution and the new VESTA® Map Local solution using RapidSOS location data.
Jeff Robertson, CEO and President of Airbus DS Communications said that Collier County has long been an innovator in Public Safety communications, and they are honored to have them as our beta partner as they launch these new capabilities nationwide. By tapping into smartphone technology, Public Safety agencies can now quickly pinpoint the location of those calling 9-1-1, allowing Calltakers to save precious time and resources during emergencies. Collier County has been an Airbus DS Communications customer for nine years.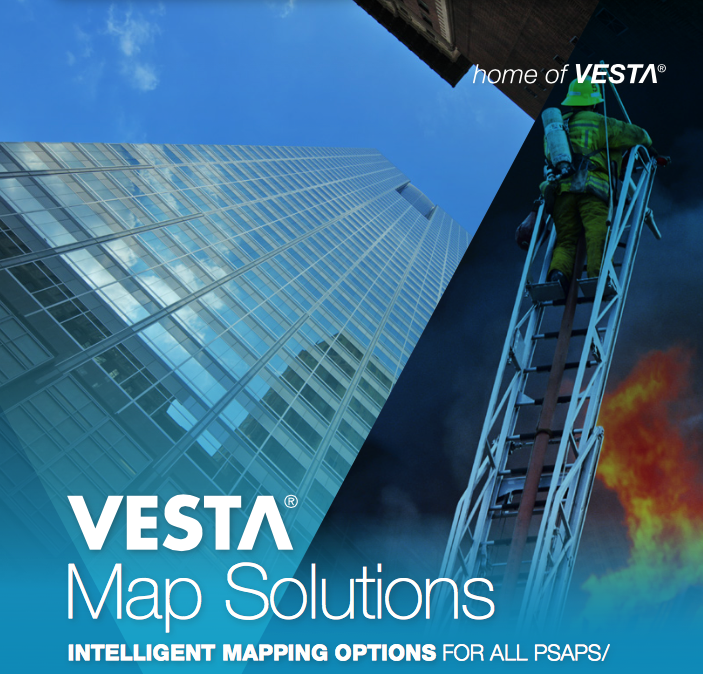 With the VESTA 9-1-1 system, Collier County Sheriff's Office will be the first Public Safety Answering Point (PSAP) to realize how the RapidSOS technology transmits precise, device-based hybrid locations from smartphones directly to the VESTA 9-1-1 console. It does so by using all sensors available on modern smartphone devices—including GPS, WiFi Access Points, Bluetooth Beacons, and Barometric Pressure Sensors.
When using VESTA Map Local, the RapidSOS technology is integrated into the solution, giving Calltakers greater location accuracy for wireless 9-1-1 calls. When a call comes in, the VESTA Map Local system automatically checks the RapidSOS NG9-1-1 Clearinghouse to see if a caller's device-based data location is available. When the location of the smartphone is available, the RapidSOS location information is plotted in the VESTA Map Local system in addition to the normal, network-provided ALI location.
The beta will be carried out on Collier County Sheriff's 36 9-1-1 positions, six positions at the Naples Police Department, as well as 10 VESTA® CommandPOSTs, the VESTA® mobile emergency communications system.
Bob Finney, 9-1-1 Communications Director at the Collier County Sheriff's Office said they are excited to be the first PSAP in the country to bring these new VESTA® capabilities to their community. Location accuracy is critical in a community like theirs. They have numerous tourists visiting their beaches and the Everglades – many of whom are unfamiliar with their surroundings. Having greater location accuracy will make a huge difference. The testing they will be doing with the VESTA Map Local solution, in particular, is extremely important. From the Calltakers' perspective, if they can't get an accurate location on the map, they can't dispatch to the right location. It's all about location.
Michael Martin, CEO of RapidSOS added that they are excited to expand access to their NG9-1-1 Clearinghouse data to Airbus DS Communications' customers. By leveraging their location data with VESTA 9-1-1 and VESTA Map Local, Collier County's Sheriff's Office will be able to locate people in need more quickly, helping save lives and improve the safety of their community.
Justin Koval, technical supervisor, Collier County Sheriff's Office stated that as a beta partner, they have had the unique opportunity to have a voice in the development of the latest products in public safety. Not only does Airbus DS Communications make it easy to test their new functionality, but they take the feedback to heart and apply their suggestions to the final solutions.