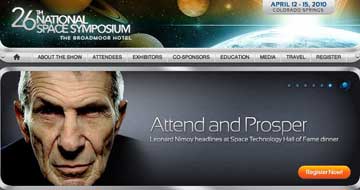 The pace is picking up with the 26th National Space Symposium from April 12-15 at the Broadmoor Hotel in Colorado Springs.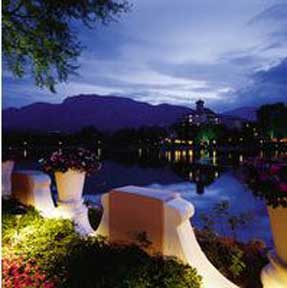 The agenda covers all aspects of space: civil, commercial, national security, entrepreneurship, finance, education, and workforce issues, and the speakers are a "who's who" in the space community, including:
Air Force Space Command Commander Gen. C. Robert Kehler, USAF
National Reconnaissance Office Director Gen. Bruce Carlson, USAF (Retired)
Entrepreneur, famed video game developer, and private space explorer Richard Garriott
Boeing Executive Vice President/Integrated Defense Systems CEO Dennis A. Muilenburg
Director of Institutional Affairs, Euroconsult/Managing Director, Euroconsult North America Steve Bochinger
A panel of NRO directors from the past 30 years
Actor/space enthusiast Leonard Nimoy
During the Symposium, there will be education programs for teachers and students, separate "out of the box" programs for young space professionals, and the latest in space technology at the extensive AMERICOM Government Services (AGS) Exhibit Center. High-level awards will be presented to Leonard Nimoy and former astronaut Capt. John Young, USN (Retired).

There will also be a separate conference focused on cyberspace called Cyber 1.0 immediately preceding the Symposium on April 12, featuring top-level Air Force Space Command and industry speakers plus interactive demonstrations of cyberspace technologies.  For details,

go to.