[SatNews] VT iDirect, Inc. (iDirect), a company of VT Systems, Inc. (VT Systems), has announced that...
...IP Access International, a global satellite service provider, has upgraded its satellite-based Internet, video, and voice services with iDirect's Evolution platform. Through its upgrade to Evolution, and the purchase of a Series 15100 Universal Satellite hub and line cards, IP Access International can significantly improve bandwidth efficiency, leading to a greater end-user experience by increasing the overall capacity available for critical communications.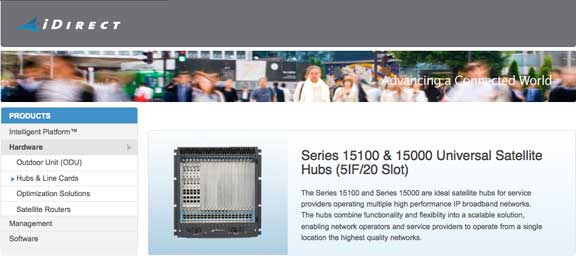 IP Access International offers high-bandwidth communications connectivity for a range of applications, including emergency management and disaster recovery, where dedicated and reliable bandwidth is a must. Through Evolution, IP Access International can provide emergency responders with a fixed or mobile satellite solution that can be deployed in minutes and deliver high-bandwidth connectivity as needed. IP Access International uses iDirect's iDX 3.0 software to run its Evolution network. With built-in DVB-S2/ACM technology and advanced bandwidth management capabilities through its Group Quality of Service features, iDX 3.0 provides IP Access International with a highly efficient and reliable satellite solution. Additionally, as iDX 3.0 integrates TDMA and SCPC connectivity on a single network, IP Access International can offer a more efficient and affordable service for customers who need SCPC connectivity by the day. This is extremely useful for IP Access International's emergency response and disaster management customers since it allows them to turn on SCPC Return for temporary heavy-traffic conditions, such as in the aftermath of a disaster when they need to get communications back online quickly.