[SatNews] Eighty-two people have been rescued from the sea near Java following a distress call using IsatPhone Pro.
At 08:21 (UTC) on August 9th, Australia Maritime Safety Authority's (AMSA's) Rescue Coordination Centre (RCC Australia) was contacted by Australian Federal Police after they received a distress call via IsatPhone Pro from a vessel requesting assistance.
"RCC Australia successfully contacted the satellite telephone number and a person on board reported the vessel's engine was not working and there were 82 people on board. At this stage, the vessel's unconfirmed location was south of Java," said AMSA's spokesperson Jo Meehan.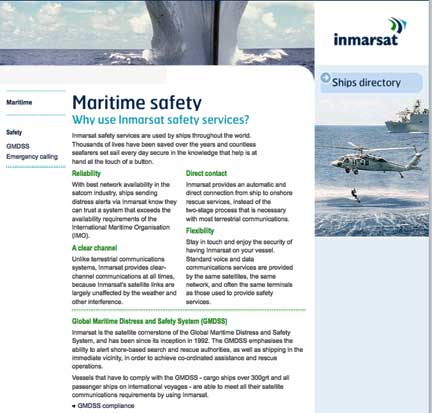 RCC Australia sent out a distress broadcast to the area to call for assistance. There was an initial discrepancy over the vessel's GPS position until Inmarsat confirmed from satellite phone positional information that the vessel was approximately 31nm south of Java.
At 09:04 (UTC) an AP3 Orion maritime patrol aircraft, spotted the vessel and three merchant ships who had responded to the earlier broadcast were diverted to the scene, followed shortly after by Australian Navy vessels HMAS Glenelg and HMAS Childers. The MV Clipper Mayflower assisted in the rescue of two injured people from the water, while the remaining 80 people were taken on board the Defence vessels.
The diverted merchant ships were released and the MV Clipper Mayflower took the injured people to Indonesia for medical treatment, with support from an Indonesian rescue boat. Australian border protection command made arrangements for the people on board HMAS Glenelg and HMAS Childers to be transferred to Christmas Island, where they are undergoing security, health and identity checks and their reasons for travel are being established.
Inmarsat's maritime safety manager Peter Blackhurst said, "Our relationship with RCCs globally, of which we are extremely proud, has been developed over the years. It enables both parties to quickly pass essential information when required—once again Inmarsat communications was the conduit that enabled lives to be saved."