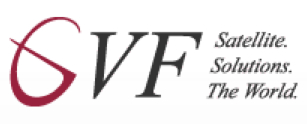 The Global VSAT Forum (GVF) has announced the resignation of David Hartshorn, who has led the association for 20 years — the organization is inviting applications for the next Secretary General and for an Assistant who will support his replacement.
Arunas Slekys, GVF's Chairman of the Board, said, "On behalf of the Board of Directors, we would like to express our appreciation for Mr. Hartshorn's decades of service. The industry achievements realized during his tenure have been remarkable… and have set the stage for GVF's next chapter. We also extend our gratitude to Angie Mar, Director of International Programs, who will be pursuing new opportunities after serving for five years with the association."

Mr. Hartshorn will continue to serve GVF throughout the transition, together with Ms. Mar. Applications for the Secretariat positions will be accepted through 19 May, 2018. For more information about these professional industry leadership opportunities and how to apply, visit the GVF Secretariat Applications Webpage.