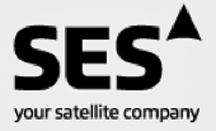 [Satnews] SES S.A. (NYSE Euronext Paris and Luxembourg Stock Exchange: SESG) announces that lifestyle content producer Scripps Networks Interactive has signed a strategic agreement to expand and migrate its North American distribution platform to a pair of SES satellites at the centre of the North American orbital arc.
Scripps Networks Interactive has joined other media and entertainment leaders already leveraging SES's optimized cable distribution neighborhood—built on three reliable satellites (SES-1 at 101 degrees West, SES-3 at 103 degrees West, and AMC-18 at 105 degrees West ) and ideally located to serve the North American market. With a full line-up of popular network brands, including HGTV, DIY Network, Food Network, and Travel Channel, Scripps Networks Interactive is using a full transponder of C-band capacity on SES-1 to deliver HD content, while another C-band transponder aboard SES-3 is facilitating the distribution of standard definition (SD) feeds.
The centre of the arc cable distribution platform is a vital component of SES's fleet optimization over North America. Scripps Networks Interactive is among the early movers to relocate to the platform, which enables programmers to reach more than 100 million U.S. television homes through virtually every cable TV, IPTV and direct-to-home provider across the region.
Executive Comment
"Scripps Networks Interactive is looking forward to being part of the SES centre of the arc satellite fleet and home to the next generation of cable distribution for North America," said Mark Hale, Executive Vice President, Global Operations and Chief Technology Officer for Scripps Networks Interactive. "This new heart of the orbital arc platform location is an essential part of our distribution strategy going forward."
"This important agreement opens a new chapter in a longstanding partnership between Scripps Networks Interactive and SES, which is dedicated to the reliable delivery of great programming to millions of television viewers across North America," said Elias Zaccack, Senior Vice President, Commercial Americas for SES. "Leading networks and content developers such as Scripps Networks Interactive are signing on to join this new, vitally important cable distribution platform at the centre of the arc. SES has optimized this trio of spacecraft to meet the needs of cable operators, broadcasters and programmers for years to come."