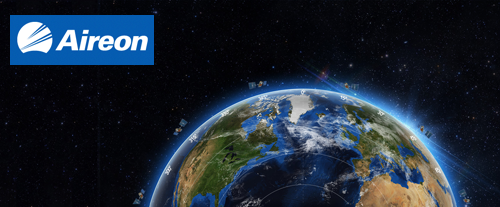 Aireon
has signed a Memorandum of Understanding (MOU) with Air Traffic Control the Netherlands (LVNL), the Dutch Air Navigation Service Provider (ANSP).
LVNL operates the Amsterdam Flight Information Region (FIR), which extends above Dutch territory and a large part of the North Sea. LVNL will collaborate with Aireon to assess how space-based ADS-B can act as a more efficient and cost-effective secondary and contingency air traffic surveillance system in their terrestrial airspace. In addition, it will investigate Aireon's ability to provide real-time position updates in areas like the North Sea where LVNL has significant helicopter operations for oil and gas.

LVNL operates in one of Europe's busiest FIRs, which includes Amsterdam Schiphol Airport, third largest airport in Europe by market share as of 2016, and features 322 direct worldwide destinations offered by 108 different airlines, including home carrier KLM. In 2016, LVNL managed approximately 590,000 aircraft movements in the Netherlands. LVNL will work with Aireon to develop a comprehensive concept of operations for the deployment of space-based ADS-B. A benefits analysis will also be created to fully understand the cost-savings LVNL can provide to stakeholders and customers.
Aireon announced on June 25, 2017, the successful launch and deployment of the second batch of 10 Iridium® NEXT satellites, carrying its space-based ADS-B payloads. The second launch increased the total number of Aireon payloads in orbit to 20, with another 55 set for space in a series of six additional launches planned over the next twelve months.

Cyriel Kronenburg, VP, aviation services, Aireon, noted that the dense, complex Dutch airspace and high traffic volume requires LVNL to consistently focus on increasing efficiency and safety through innovation. Aireon is pleased to work with LVNL to determine the applicability of space-based ADS-B in the Amsterdam FIR and add to improving overall infrastructure efficiency in the Netherlands.
Adding his thoughts was Marcel Bakker, GM, Systems and Infrastructure, LVNL, who stated his organization is collaborating with Aireon to see if advantage can be taken of the innovation of space-based ADS-B. LVNL believes the AireonSM service will become an important augmentation to existing air traffic surveillance technologies to improve availability and efficiency to customers. LVNL wants to ensure that all the stakeholders benefit from this best-in-class technology.