This is a start and, if all goes well, GS Sweden AB), parent company of GomSpace ApS, and the Swedish company "Svenska rymdaktiebolaget" (the Swedish Space Corporation) will potentially acquire 100 percent of the shares in the Swedish company NanoSpace AB.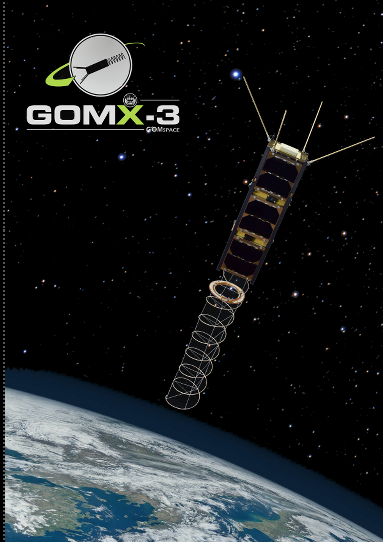 The Letter Of Intent (LOI ) contains broad terms of a potential transaction with the right for GomSpace to conduct a due diligence investigation—the acquisition is conditional upon both parties entering into a definite agreement containing specific signing and closing terms and conditions yet to be negotiated.
MEMS-based micropropulsion system NanoSpace's miniaturized propulsion system provides extremely small and precise thrust for a variety of satellite missions. Formation flying and precise attitude control are examples where thrust levels in the micro- to milli-Newton range are required.
Should the acquisition be completed, the parties have agreed that the purchase price is to be paid with 600,000 newly issued shares in GS Sweden AB and with a cash payment of 3,000,000 SEK (US$356,265).
NanoSpace is a company that develops and provides propulsion technology and products for nano satellites, and participates in space technology projects funded by the European Space Agency ("ESA") and Swedish national funding programs. NanoSpace's propulsion technology and products are based on the company's leading expertise in applying MEMS (Micro Electro Mechanical Systems) technology to space propulsion—providing unique advantages in miniaturization and precise thrust control.
ApS. Future operational nanosatellite missions will depend on constellations of satellites and therefore require the ability to fly these satellite in an accurate formation—as can be achieved using ability provided by the propulsion technology and products developed by NanoSpace.
GomSpace and NanoSpace already collaborate closely in multiple customer projects on integrating NanoSpacepropulsion technology into GomSpace satellite platforms. Should the acquisition be completed, Swedish Space Corporation has accepted to make an executive director available for the board of directors in GomSpace.