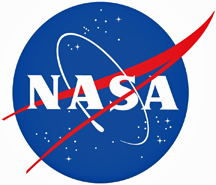 In a Space News report by Jeff Foust, a U.S. House of Representatives appropriations bill released on May 8 offers more than US$21.5 billion for NASA in fiscal year 2019, a significant increase over both what the agency received in 2018 and what the White House proposed for 2019.
The bill, released by the House Appropriations Committee on the eve of its markup by the commerce, justice and science (CJS) subcommittee, includes US$21.546 billion for NASA. That is an increase of more than $1.65 billion over the administration's request and $810 million more than what NASA received in the fiscal year 2018 omnibus spending bill passed in March.
The bill "continues NASA's record-level funding, setting the agency on the trajectory to rise above and beyond the glory days of Apollo," Rep. John Culberson (R-Texas), chairman of the CJS appropriations subcommittee, said in a statement about the bill.
Spending for the various accounts within the NASA budget, such as science, exploration and aeronautics, is specified in the bill, but it includes few details about how funding should be apportioned within those accounts. Those details will likely wait until the report accompanying the bill is released when the full committee takes up the bill. That means the bill is silent on several major programs proposed for cancellation by the administration in its budget request, including the Wide-Field Infrared Survey Telescope and four Earth science missions, none of which are explicitly mentioned in the bill.
The bill also does not discuss potential cost overruns for the James Webb Space Telescope, whose launch was delayed in March by about a year to May 2020. The bill, instead, leaves in place language about the mission's $8 billion cost cap also found in previous year's bills. The bill, though, does specify funding for some programs. It calls for spending $545 million on the Europa Clipper mission and $195 million for a follow-on lander. NASA requested only $264.7 million for Europa Clipper and nothing for the lander.

Read the entire Jeff Faust Space News report via
this direct link to the publication's infopage...