Braintree-based (UK) high-tech company Atlantic Microwave is joining forces with University of Essex researchers.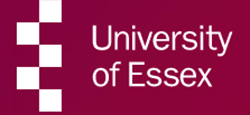 The co-operation between the two organizations is part of a Knowledge Transfer Partnership (KTP). This is a UK-wide KTP program that helps businesses innovate through targeted collaboration with leading academics and highly qualified graduates.

Atlantic Microwave, a specialist in RF microwave equipment and component manufacturer, is looking to use Essex academic expertise to develop microwave antenna products using ground breaking liquid crystal technology. Atlantic believes this novel solution will provide benefits to its global customer base in the aerospace, telecommunications, defense and scientific industries. The KTP scheme is co-funded by the UK's innovation agency, Innovate UK and helps ensure university research impacts the community, the economy and the skills agenda.

Geoff Burling, CEO, Atlantic Microwave Limited, said that the company is always looking for new ways to innovate and incorporate the latest technology and thinking into the firm's products. This is accomplished through in-house expertise and by partnering with institutions that offer Atlantic fresh ideas, new technologies and new insight. The partnership with the University of Essex exploring the application of liquid crystal technology to the company's products is a great example of such collaboration and will offer real commercial opportunities for the firm in the future."

Professor Dariush Mirshekar is the Head of Microwave and RF Research Laboratory in the School of Computer Science and Electronic Engineering at the University of Essex will lead the project.

Professor Mirshekar has consulted for several international telecommunication companies including BT, Nokia and will be work alongside a KTP Associate to deliver the partnership project.