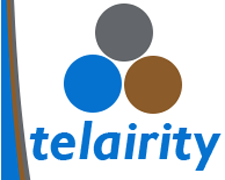 Telairity has deployed multiple Telairity BE8200 and BE8740 multi-channel HD encoders to Bahrain-based satellite service provider NOORSAT to meet that firm's rapidly growing demand for HD channels.

Established in 2004, NOORSAT is one of the most prominent satellite service providers in the Arab World and transmits more than 350 TV and radio channels to over 50 million TV homes. The company provides effective solutions for large and small broadcasters at competitive prices via its extensive satellite capacity and modern ground infrastructure.

Over the past years, as demand shifted from SD to HD channels, NOORSAT reconfigured Telairity's BE9200 and BE9400 multi-channel SD systems into BE8100 and BE8200 HD systems at no cost. When HD demand exceeded the supply of converted SD units, Telairity's NexGen BE8740 1RU four-channel HD/SD encoders were in production, ready to cost-effectively supplement the existing systems.
Compared to the previous BE8200 systems, the new BE8740 units are more than twice as space-efficient and, on a per-channel basis, consume only 2 percent as much power while providing a very significant cost savings. In addition to the BE8740 four-channel configuration purchased by NOORSAT, the BE8700 NexGen distribution encoder can be configured as a single-channel BE8710, a dual-channel BE8720, or a three-channel BE8730. The flexibility of the new BE8740 systems to encode both HD and SD formats, and to multiplex outputs over both ASI and IP, allows Broadcasters to readily adapt these units to future customer requirements.
As the market moves towards HD, NOORSAT is focusing efforts on providing new HD services to channel partners, both current and future, based on their needs, stated Marwan Al Tal, the Vice President of Sales and Marketing at NOORSAT. Plus, he added, the fact that the company doesn't have to purchase functionality on an option-by-option basis with Telairity encoders provides the firm with substantial cost savings. These savings can be uses for existing, as well as future, customers, which offers the company a competitive advantage in the marketplace.ed, and whose ready upgradability also protects them against potential future changes."