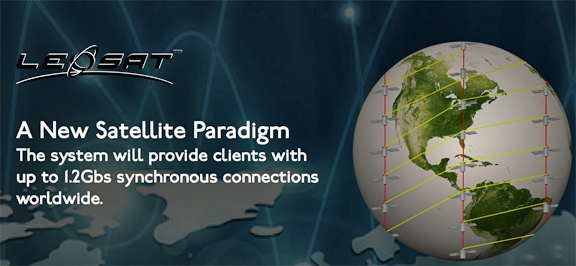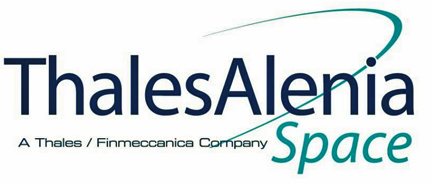 [SatNews] LeoSat and Thales Alenia Space will continue to carry on a feasibility study for LeoSat's LEO satellite constellation, which will provide high-speed, low-latency, cost-effective broadband services worldwide.
This study phase, which was started nine months ago, has already resulted in a preliminary system design for the LeoSat constellation. LeoSat and Thales Alenia Space will continue their joint examination of innovative technical and industrial solutions based on Thales Alenia Space's flight proven expertise to design, develop and build complex LEO constellation systems. In the coming months, LeoSat and Thales Alenia Space will assess architecture and performance of the overall system, including both the ground and space segments.
The LeoSat constellation is initially planned to include 80 to 120 high-powered, Ka-band satellites in LEO, providing worldwide coverage specifically for large private corporations and government agencies. Its cost-effective, extremely high-speed, low-latency, strongly-secured data network is intended to set new standards in satellite performance. The system provides point-to-point data connections to and from anywhere on Earth without the need for any interstitial terrestrial landings or transport.
The data will be able to travel in its native form, but is encrypted and secured from end to end. The satellites will fly in polar orbits at an altitude of approximately 1,400 kilometers, forming a global, private data network via high-speed inter-satellite links. Each satellite will be fitted with a dozen steerable spot beams, providing an aggregate throughout of greater than 10 Gbps.
The feasibility study is expected to be completed by July. LeoSat expects to be ready to contract for its satellite constellation development within about a year, with the launch taking place in 2019 or 2020.
Executive Comment
Jean Loïc Galle, CEO of Thales Alenia Space, said, "We will provide LeoSat with all our experience and expertise based on our work with O3b and Iridium NEXT around complex system validation, industrial challenges and cost efficiency versus performance."