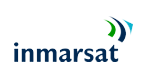 After the market closed on Friday, June 8, Inmarsat revealed that the company had turned down an acquisition offer for all of the shares of the firm from Echostar Corporation.
According to Inmarsat, they received what they referred to as a "highly preliminary and indicative non-binding proposal" from Echostar and, following the reception of the proposal and after consultations with the company's board of directors and advisors, the offer was, in their opinion, "significantly" undervalued the company and was totally rejected.
Inmarsat's shares rose 13 percent on June 8, leading to a market capitalization for the firm of US$2.95 billion.