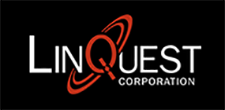 LinQuest Corp. has been awarded a US$37,149,798 modification (P00078) to contract FA8808-13-C-0009 for systems engineering and integration support to the Military Satellite Communications (MILSATCOM) Systems Directorate.
The contract modification is to provide support for MILSATCOM's emerging programs. Work will be performed in Los Angeles, and is expected to be completed by June 30, 2019.
Fiscal 2018 research and development; operations and maintenance; and space procurement funds in the amount of $17,990,676 will be obligated at the time of award. Space and Missile Systems Center, Los Angeles Air Force Base, California, is the contracting activity.