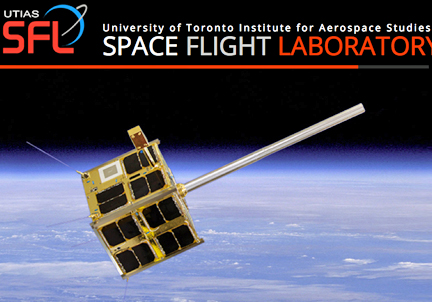 Space Flight Laboratory (SFL) is celebrating their 20th year in business and will showcase applications of upcoming smallsats at three conference exhibitions in October — the smallsats are now under development by SFL and nearing launch and will be used for Earth Observation (EO), radio frequency communications and atmospheric monitoring.

SFL will exhibit at these international conferences in October:
IAC 2018

, October 1-5, Bremen, Germany, Booth 5 A 64.

Satellite Innovation 2018

, October 9-11, Silicon Valley, California USA, Booth 3.
I

nterGEO 2018

, Oct. 16-18, Frankfurt, Germany, Stand 12.0A.016.
SFL is developing three atmospheric monitoring microsatellites. GHGSat-C1, being built for GHGSat Inc. of Montreal, will be the first in a commercial constellation of greenhouse gas detection microsatellites. In two separate missions, SFL is developing aerosol and greenhouse gas monitoring satellites for the Mohammed Bin Rashid Space Centre (MBRSC) in Dubai and the Indian Space Research Organization (ISRO).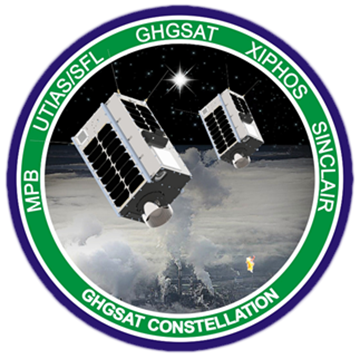 For radio frequency (RF) geolocation applications, SFL is building a three smallsat constellation for Deep Space Industries and their customer, HawkEye 360 Inc. of Herndon, Virginia. Known as the HawkEye 360 Pathfinder mission, these microsatellites will utilize breakthrough formation flight technology developed by SFL. They will pave the way for a commercial constellation that will map and analyze RF signals coming from numerous communications and transportation sources. Identifying interference sources for communications companies and expediting the location of emergency beacons in search-and-rescue operations will be among the applications.

SFL is continuing its tradition of building smaller satellites for maritime applications with the development of NorSat-3. Following the highly successful NorSat-1 and NorSat-2 satellites built by SFL, this microsatellite will carry an Automatic Identification System (AIS) receiver and experimental navigation radar detector for maritime ship detection by the Norwegian Space Centre.

Slovenia will soon join the ranks of nations with Earth observation satellites. SFL has been selected to build their first satellite, NEMO-HD, a compact smallsat capable of 2.8 meter (actual) resolution, multi-spectral, high definition imaging and video.

These seven microsatellites will bring to 29 the total number of smallsats SFL has developed and launched since 1998. During the past 20 years, SFL smallsats have achieved 90 cumulative years of success in orbit.
Executive Comment
SFL Director Dr. Robert E. Zee said the company is proud of the role the firm has played over the past two decades in developing microspace technologies related to advanced attitude control, modular power systems and propulsion. These breakthroughs have enabled smaller satellites to cost-effectively perform missions that previously required much larger satellites.