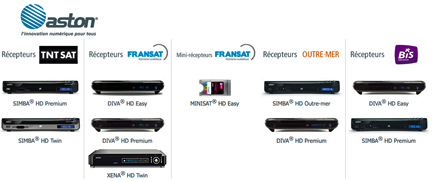 [SatNews] XENA® HD Twin Connect, the new hybrid HbbTV platform powered by ASTON R&D Team, is the first and the only receiver available with either satellite, cable or terrestrial tuners to embed HbbTV with DRM management.
This exclusive feature allows securing encrypted broadband content's download. The operators can thus provide their customers with enriched and premium contents: VoD, HbbTV content offered by TV channels, catch-up TV, EPG, interactive programs, practical services (traffic information, weather...), social TV, etc. XENA® HD Twin Connect includes the best of ASTON know-how: dual tuner, multi-satellites, PVR-Ready via 2 USB ports, PUSH VoD feature, innovative and secured multi-room streaming, multi-screen applications. This platform is available in card-based CAS and embedded CAS versions.
Live demonstration on Eutelsat booth (Hall 1, Stand 31-10) is made in partnership with France 24 and shows the channel's new HbbTV contents.
The ASTON infosite may be visited at http://www.aston-france.com/