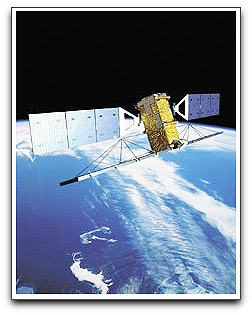 MacDonald, Dettwiler and Associates Ltd. (TSX: MDA) has signed a $4.6 million (CAD) contract to provide RADARSAT-2 satellite imagery to the European Space Agency (ESA) — the imagery will be delivered from July 2009 until September 2010.
The
RADARSAT-2
imagery will be used to provide information on ice and disaster mapping applications in support of the
Global Monitoring for Environment and Security
(
GMES
) program. GMES was established to provide key users in Europe with access to accurate and timely information services to better manage the environment, understand and mitigate the effects of climate change and ensure civil security. Launched in 2007, RADARSAT-2 an advanced commercial C-band
Synthetic Aperture Radar
satellite. RADARSAT-2 offers new imaging capabilities and a faster turn-around schedule for data acquisition and product delivery. It provides enhanced information for applications such as environmental monitoring, ice mapping, resource mapping, disaster management, and marine surveillance. GMES is a joint program between the
European Commission
and ESA, in which ESA is responsible for the
GMES Space Component
. Services provided through GMES fall into five main categories: services for land management, services for marine environment, services relating to the atmosphere, services to aid emergency response, and services associated with security.