With the Air Force's Wideband Communication System Analysis of Alternatives now final, how should the DoD address the remaining challenges of a synchronicity of terminal vs. satellite timelines and the proliferation of advanced commercial SATCOM technologies that deliver at the speed of need?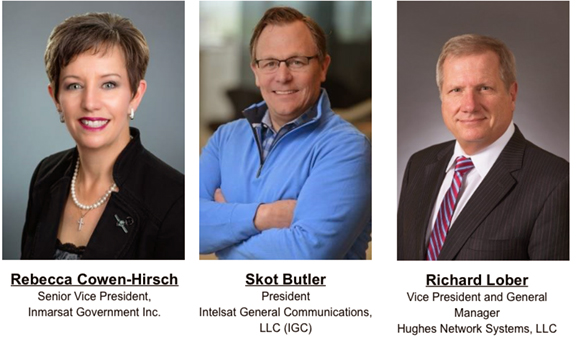 How should the DoD progress towards enhanced capabilities, resilience and affordability of a unified SATCOM architecture?
Join the Washington Space Business Roundtable (WSBR) and the scheduled subject-matter experts on September 18, from 11:30 a.m. to 1:30 p.m. at Hogan Lovells US, 555 Thirteenth Street, NW, in Washington DC to absorb their presentations regarding "SATCOM DoD—Requirements, Capabilities and Acquisition."
This panel of experts will share their perspectives on the next critical steps required to overhaul the acquisition methods to provide this critical communications infrastructure via satellite.
To attend this informative event, register at this direct infolink...