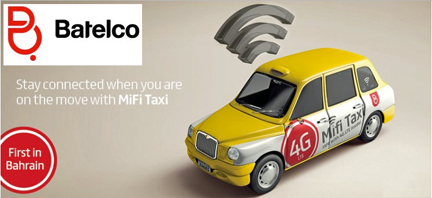 [SatNews] Batelco's teleport has been selected by ABS as a major site to support operations of their newly launched satellite, ABS-2.
Batelco's well-established Teleport facility is manned by a team of skilled engineers dedicated to ensure high performance of the core satellite infrastructure equipment and services. The company offers a portfolio of managed and dedicated Teleport hosting services complimented by dedicated Internet access, IP transit, MPLS and SDH services using its own local and global network to support global requirements of its teleport customers.
ABS -2 is a sophisticated multi-mission satellite, featuring up to 89 active C, Ku and Ka-band transponders across 10 different beams. ABS-2 provides direct-to-home and cable television distribution, VSAT services, data networks and telecommunications services for commercial and government customers as well as military applications. ABS-2 covers Eastern and Central Europe, Africa, the Middle East, Asia Pacific, Russia and the CIS countries at its prime orbital location of 75 degrees Easts.
"The In-Orbit Testing (IOT) is a critical milestone for the operations and we have now entered the system integration and verification phase of the program," said Henry Au-Yeung, Chief Network Officer of ABS. "Our decision to work with Batelco on this vital project was based on a number of factors, including its ability to provide full teleport hosting and terrestrial network services. It also provides value added logistical and civil engineering support for the build of new antenna systems."
For further information regarding Batelco, access their infosite at http://portal.batelco.com/