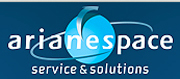 [SatNews] Airbus Defence and Space and Arianespace have reached an agreement for the launch of EDRS-C, which is the second geostationary satellite of the SpaceDataHighway system.
The launch is scheduled for the first quarter in 2017. EDRS-C will increase the system capacity and provide redundancy for the SpaceDataHighway. Its orbital position will be 31 East. Like optical fibre on Earth, the EDRS system, which is also referred to as SpaceDataHighway, will provide laser communications in Space with data rates of up to 1.8 Gigabits per second. The SpaceDataHighway will provide near-real-time data transfer from Earth observation satellites, drones or aircrafts to Earth via Geostationary communication satellites. It will be able to download faster, with shorter latency and in a secure way, larger volumes of image data, helping to improve environmental and security monitoring, disaster response and crisis management. EDRS-C is a dedicated satellite, unlike EDRS-A which is a hosted payload on the EUTELSAT 9B satellite. EDRS-C will carry amongst others the EDRS payload which main component is the Laser Communication Terminal built by Airbus Defence and Space's subsidiary, TESAT enabling data transfer rates of up to 1.8Gbps.
The successful tests recently achieved between Alphasat and Sentinel 1 satellites have proved that the laser technology developed by Airbus Defence and Space is now fully operational. The SpaceDataHighway will be operational early 2016 following the launch of the first node, EDRS-A, planned to be launched in summer 2015.
The SpaceDataHighway program is developed and implemented within Public Private Partnership (PPP) between the European Space Agency and Airbus Defence and Space. As prime, Airbus Defence and Space builds, owns, operates and co-finances the system's infrastructure. The German Space Agency, DLR, also plays a key role in the funding of EDRS and in the development and the operation of the ground segment. 50 companies in 13 European countries are involved in the EDRS consortium, allowing European space industry to stay at cutting edge of technology.
The Copernicus program is the anchor customer of the SpaceDataHighway. The Sentinel 1 and 2 satellites are equipped with Laser Communication Terminals (LCT). It facilitates the full exploitation of the Copernicus space segment by improving data latency and system reactivity supporting time-critical and data-intensive applications.

"The SpaceDataHighway establishes a new standard for space communication" said Evert Dudok, Head of Communications, Intelligence and Security (CIS) Business Line, Airbus Defence and Space.

Arianespace Chairman and CEO Stéphane Israël said, "We are grateful to Airbus Defence and Space for this decision which allows Arianespace to be part of this innovative European public private partnership".
Additionally, Airbus Defence and Space in the UK is now producing its first space qualified aluminum 3D printed components after a two year research and development program under the National Space Technology Program, through Innovate UK (formerly the Technology Strategy Board) and the UK Space Agency.

The 3D printed components being developed by the UK team are part of a program that is now able to introduce components that cannot be manufactured using conventional technology. This includes a structural bracket for Eurostar E3000 telecommunications satellites manufactured from aluminum alloy. It is a single piece laser melted part weighing 35% less than the previous bracket which comprises four parts and 44 rivets. The additive layer manufactured (ALM) bracket is also 40% stiffer than the previous manufactured component, and does not result in waste generated by conventional machining. The bracket is for mounting the telemetry and telecommand (TMTC) antennas onto the satellite, and has successfully completed flight qualification testing. It is ready to be flown on a forthcoming satellite.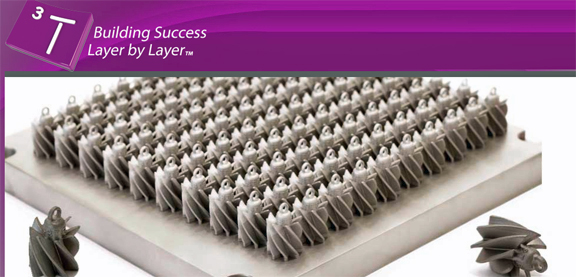 Amy Glover, Senior Spacecraft Structures Engineer responsible for the project, said, "Producing the first flight qualified ALM component is a major milestone and the result of two years of great teamwork funded by Innovate UK in partnership with our suppliers. Through developing and proving the design and manufacturing process, which significantly reduces the testing required, we can now look at what other opportunities there are for ALM components that will be lighter and quicker to manufacture."

Tim Just, Head of Space at Innovate UK, said, "Space is a vital and growing sector of the UK economy worth over £11bn and employing directly 34,000 people and supporting a further 72,000 jobs. Our unique role in Innovate UK means that we can bring the expertise and learning of the high-value manufacturing to bear in the space sector, creating greater growth. I had the pleasure to present the Innovation award at last year's Airbus staff awards, which was won by a UK team and it is great to see these ideas turning into commercial reality. We at Innovate UK are determined to maximize the opportunities for companies big and small to build a UK space supply chain and build the new jobs of tomorrow."
The ALM bracket was manufactured for Airbus Defence and Space by 3T RPD Ltd, a leading production Additive Manufacturing company based in Newbury.
Airbus Defence and Space is continuing with its implementation plans for ALM waveguides, heat pipes, propulsion components, secondary structures and tanks.