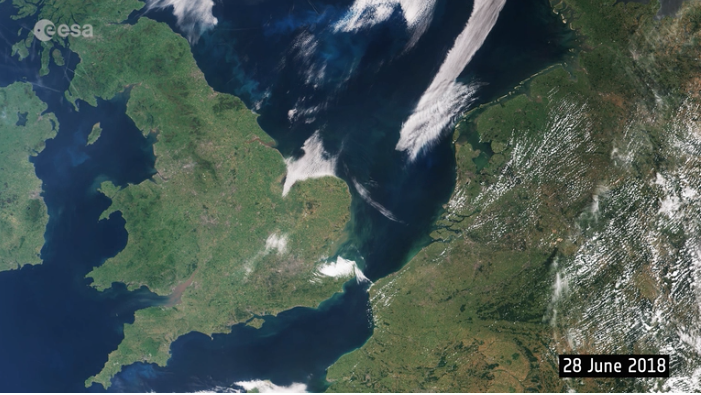 Dramatic images captured by this European Space Agency's satellite provides dramatic proof of the effects on vegetation from the European heat wave that began in June and extends through July.
As this year's heatwave continues, the Copernicus Sentinel-3 mission reveals once again how the color of the area's vegetation has changed in just one month.
These two images cover the same area: part of Ireland, the UK, the Netherlands, Belgium, part of Germany and part of France, but the difference between the two images is striking.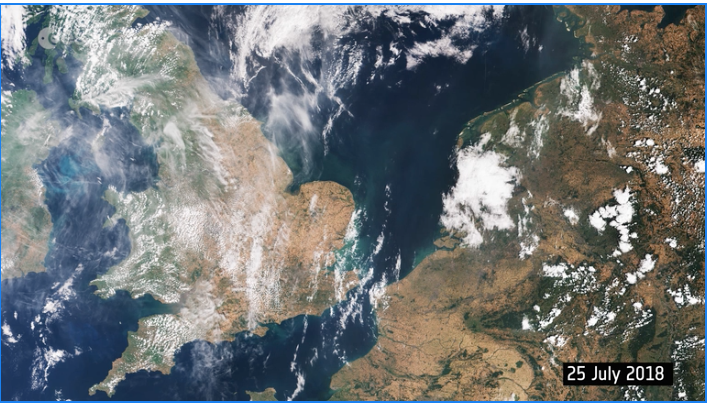 The first, captured on June 28, 2018, is predominantly green, depicting healthy vegetation.
The second, captured on July 25, 2018, however, is mainly brown, showing just how much the vegetation has changed owing to the long hot dry spell that Europe has been enduring over the last weeks.
These two images were captured by Sentinel-3's ocean and land color instrument.
See also similar captures over Germany, Denmark and Sweden: European drought.