Compact size, remote control capabilities and low lifecycle costs were the differentiators involved for Harris to select the Norsat ATOM series SSPAs for the second phase of a project that Norsat had first announced in October of 2013 and April of 2014.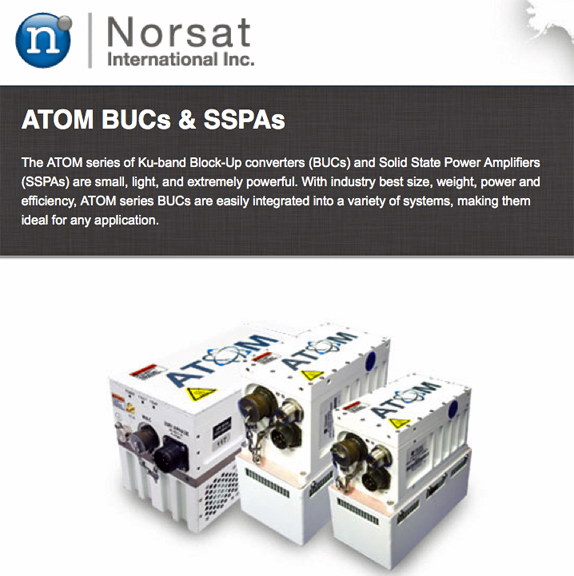 Additionally, the unique phase matching of the ATOM SSPA also allows Harris to design hot-swap capability. This is an approximate $3.8 million order for Norsat from Harris Corporation. Norsat has been working closely with Harris since 2013 in order to develop and deliver custom SSPAs to meet the challenging RF performance requirements for linearity, gain flatness and phase matching that is required by the Harris system. Norsat is a subcontractor to Harris to provide Ku-band SSPAs for a system that upconverts and amplifies L-band composite signals. Each Harris system replaces nine large racks of legacy equipment with an array of 24 100W Ku-band ATOM SSPAs.
Dewayne Barrington, Program Manager, indicated that the end result of this work is a system that offers smaller size, lower power consumption, better heat dissipation, and greater reliability. And, according to Dr. Amiee Chan, the CEO at Norsat, her firm's initial installations with Harris have been a proven success and are exceeding expectations, with this order being a prime example of how once Norsat's products are part of a customized solution, those components offer repeat business, as more of these solutions are deployed.