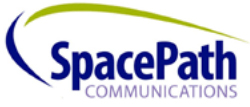 SpacePath Communications ('SpacePath') has announced the appointment of John Mulroe as Business Development Manager, North America.
Bringing a wealth of industry experience to SpacePath, John previously worked for Thales Electron Devices (TWT) as sales manager and at satellite uplink equipment supplier Tango Wave prior to its acquisition by SpacePath in 2017, where he was responsible for sales and marketing. At SpacePath, John will focus on the company's expanding footprint in commercial and defense markets across North America.
Based in California, John can be contacted at john.mulroe@space-path.com.
Executive Comment
Colin Bolton, Director, SpacePath Communications, said that John's extensive experience of the North American market will help the company to grow and scale the firm's business across key markets in the region — his wider knowledge of the SATCOM industry will also ensure SpacePath continues to support all customers with market-leading products and services across the globe.