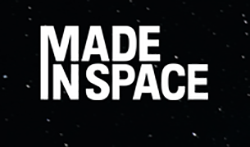 NASA has invited Made In Space, Inc. (MIS) to submit a proposal for a technology flight demonstration mission (Phase II) of its Archinaut technology.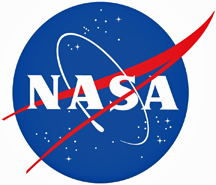 Archinaut is an in-space robotic manufacturing and assembly platform capable of constructing space-optimized systems of sizes not previously feasible. NASA's Space Technology and Mission Directorate (STMD) awarded MIS its initial Archinaut contract in 2016. Since that time, MIS has made significant advancements in space-capable extended structure additive manufacturing and robotic assembly.
Archinaut was initially awarded under STMD's Tipping Point program, which was established to fund public-private partnerships to achieve NASA's goals of expanding space capabilities and helping develop next-generation technologies to grow the U.S. economy and strengthen the nation's economic competitiveness. The Tipping Point program funds technology development until the point of maturation where commercial companies take over, buying products and supporting for further capability development.
MIS's team includes Northrop Grumman for systems integration and avionics work and Oceaneering for robotics capabilities. The core technology of Archinaut is the Extended Structure Additive Manufacturing Machine, or ESAMM. ESAMM is an additive manufacturing capability that enables manufacturing of large structures not limited by traditional build volumes. MIS proved out the transformational ESAMM capability in the summer of 2017 during thermal vacuum testing at NASA Ames Research Center. Since then, MIS has been developing ESAMM-based flight mission architectures for a variety of commercial and government customers.
MIS is working with high-strength space-grade polymers, such as PEI/PC ULTEM ( polyetherimide/ polycarbonate), on its Archinaut technology and is developing metal capabilities for missions which require metallic properties. Archinaut has helped MIS win several industry and customer accolades. Most recently, MIS won Johnson Space Center's Small Business Prime Contractor of the Year Award for accomplishments with the company's Additive Manufacturing Facility operating onboard the International Space Station and project management of other key programs such as Archinaut. Last year, MIS received Guinness Book of World Record for the longest continually 3D printed structure at 37 meters. In February 2017, Fast Company named Made In Space No.5 on its Most Innovative Companies List, and, in March 2017, Made In Space won a silver Edison Award for Archinaut for space-flight innovation and manufacturing.
Andrew Rush, MIS President and CEO stated that the Archinaut is a transformational capability that supports space exploration and other critical in-space missions for a variety of customers. This technology enables the company to build space-optimized structures in space. What this means is we can now build larger and bigger structures that can deliver greater capabilities at a much lower cost and with less risk. NASA is ushering in a new era of manufacturing and assembly technologies for space. The Archinaut technology that the company is advancing provides considerable, never-seen-before capabilities for NASA, commercial, and other government customers.