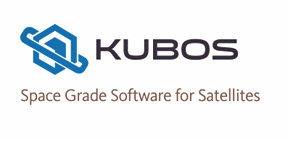 Kubos Corporation has received $1.65 million in funding, led by Draper Associates—the company plans to use the capital for the expansion of the Kubos's satellite software platform.

This news means more advancements are on the horizon for Kubos, who spent the last year building a community of more than 200 engineers around their open-source satellite flight software, KubOS. Other firms participating in the round include new investors Draper Dragon, GGV Capital, Autochrome Ventures, and previous investor, Entrenext Ventures.
Kubos, located in Denton, Texas, develops software for smallsat companies and pairs their technology with cloud software and the highest quality mission critical services currently on the market. KubOS Linux is a satellite-optimized distribution of Linux that combines KubOS flight middleware with a modern SDK for developers. Kubos strives to revolutionize satellite development and operations with an industry-first SLA framework that supports developers and operators throughout the full lifecycle of a mission.
Kubos is gearing up for a 1.0 release of the KubOS developer SDK in mid-April, which includes command and control (C2), telemetry, in-flight software updates, and more. In the last year, Kubos has signed distribution deals with three nanosatellite manufacturers: Innovative Solutions in Space (ISIS), NanaAvionics, and Pumpkin, Inc.
Marshall Culpepper, the CEO and Co-Founder of Kubos, stated that the company will use this capital to hire engineers, sign more manufacturer distribution deals, break into more traditional satellite missions, and expand the platform with two new cloud products that will be announced this year.
Tim Draper, the Founder and Managing Partner of Draper Associates, added that Kubos will allow satellites of all kinds to communicate with each other and to coordinate their efforts. There are some true network effects, and Draper expects that communications in space will evolve to become a trillion dollar industry.