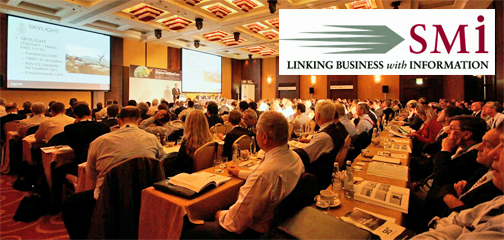 SMi Group are proud to announce that the 18th annual Global MilSatCom will convene in London at the Riverbank Park Plaza from November 8th through 10th, 2016.
At this year's Global MilSatCom there will, once again, be a range of networking opportunities:
Service providers as well as key military and government end-users to make up 500 attendees for the conference and exhibition.
Two evening networking receptions hosted by SES and Airbus Defence and Space at the end of days 1 and 2
SES will host their reception in the City Suite at the conference hotel, while Airbus Defence and Space invite you to the Royal Chelsea Hospital
Two invitation only evening dinners hosted by Lockheed Martin at the The Army and Navy Club in Mayfair and Eutelsat in the Chino-Latino restaurant in the conference hotel.
More than three and a half hours of networking during the conference days
At the main conference, products and services will be unveiled. There will also be new updates on military SatCom programs and crucial topics will be discussed. These topics include the potential for greater exploitation of commercial services to satisfy end-user military requirements, how the great demand for more resilient and protected SatCom is being satisfied and the potential for SatCom on airborne platforms. Such topics will be addressed by the likes of the UK MoD, UAE Space Agency, OneWeb and the US Air Force.
Additional benefits in attending include...
Meet and network with 500 attendees, including 100 military personnel
Hear critical update on military programs and understand how your solutions can satisfy their requirements
Discuss topical issues, such as the SatCom AoA in the US, the renewal of European programs and how emerging markets are satisfying their MilSatCom requirements
Understand the latest technological solutions and how these best suit the end-user
To register for the 18th annual Global MilSatCom, access this direct link...