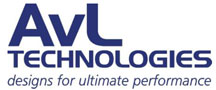 AvL Technologies is heading to CommunicAsia2016 and their booth will feature a selection of new and cutting-edge antennas.
On display will be the company's 85 cm O3b MEO tracking Ka-band antenna which operates in a tandem pair with make-before-break communications and can be set-up and on-the-air within two hours. This antenna offers the power of O3b's high throughput, low latency connectivity in a compact, easily transportable and rapidly deployable design.
Also featured will be AvL's newest 85 cm auto-deploy FlyAway tri-band capable reflector in a fully-integrated, lightweight solution that packs into two airline checkable bags. The antenna operates with the AvL AAQ auto-acquisition antenna controller.
In addition, a 1.2m SNG Dual-Band Ku + Surfbeam/Ka Vehicle-Mount antenna with a motorized selectable dual-feed system will be on display.
Additionally, AvL will have three lightweight, compact and robust Manual FlyAway antennas. Their 60 cm antenna offers an ultra-lightweight, eight-segment carbon fiber reflector, which operates in harsh conditions and packs into a commercial airline carry-on sized backpack. The company's 70cm axi-symmetrical antenna features an ultra-compact, nine-segment carbon fiber reflector and assembles in five minutes. The 2.4 meter antenna features a nine-segment carbon fiber reflector and assembles in 15 minutes. These antennas operate in Ku-, Ka- or X-band.