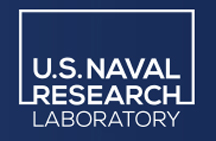 On April 1, 2018, Dr. Gurpartap "GP" Sandhoo was selected for appointment to the Senior Executive Service at the U.S. Naval Research Laboratory and for assignment as the Superintendent for Spacecraft Engineering department of the Naval Center for Space Technology (NCST) — he previously served as the executive assistant to the Director of Research for technology development, a position he has held since 2012.
The Center's mission is to preserve and enhance a strong space technology base and provide expert assistance in the development and acquisition of space systems which support naval missions. The spacecraft engineering division's work includes the satellite and orbital transfer vehicle systems, with an emphasis on new and advanced space systems and technologies to improve the performance of the Navy mission.
After working at NASA's Johnson Space Center, Johns Hopkins University's Applied Physics Laboratory, and in industry, Sandhoo began his career at NRL in 2005 as a senior aerospace engineer in the Spacecraft Engineering Division on the Operationally Responsive Space initiative. He progressed into broader roles at NRL, including time as the science advisor for the U.S. Navy's Fifth Fleet in Bahrain, and as a member of Naval Warfare Integration group (N00X) on the staff of Chief of Naval Operations.
He holds a bachelor's degree in mechanical engineering from the University of Maryland, a master's degree in electrical engineering from Johns Hopkins University, master's from the U.S. Naval War College, a master's and a doctorate in Aeronautics and Astronautics from George Washington University, and is an MIT Seminar XXI Fellow. Since 1986, he has served in the U.S. Marine Corps and Navy. Currently, Sandhoo is a Captain in the U.S. Navy Reserve as an Engineering Duty Officer.