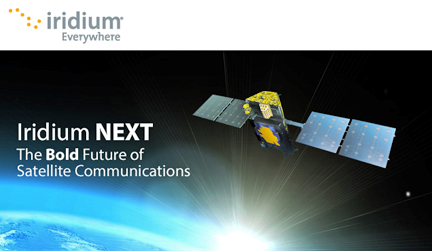 [SatNews] Iridium Communications Inc. (Nasdaq:IRDM) and its prime contractor, Thales Alenia Space, have announced an important milestone in the development of the new Iridium NEXT constellation by completing the first successful end-to-end test call using Iridium NEXT hardware.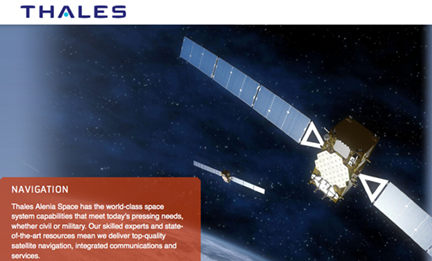 The call provides initial validation of the L-band hardware and processing software that will be used in the Iridium NEXT constellation. The test call was placed using an Iridium satellite phone. The call path was routed through Iridium NEXT satellite hardware components simulating the connection to a satellite, through Iridium's upgraded ground network, through the public switched telephone network (PSTN) and ultimately to a cell phone. This test marks a significant milestone in Iridium's system integration and testing efforts, and the first time a full end-to-end verification of the call flow has been accomplished. This is also the first step in a comprehensive effort to fully validate service capability through the Iridium NEXT system, which is being readied for the first scheduled launch in 2015.
Iridium NEXT is the Company's next generation satellite constellation, offering improved bandwidth, improved data speeds and the global coverage Iridium is known for. It will include a hosted payload for Aireon(SM), the first truly global aircraft tracking and surveillance capability, extending ADS-B coverage and benefits to every flight path across the planet. The Iridium NEXT satellite network will also serve as a platform for the company's Iridium PRIME(SM) offering, a turnkey solution for hosted payloads offering significant cost savings for civil, commercial and government payload customers.
"Placing the first call through Iridium NEXT hardware is a big step for our team as they work to ensure high quality satellites will be ready for launch," said Scott Smith, chief operating officer. "The call quality we experienced was remarkable, and this achievement is a reflection of many long hours of design and development work by a very talented group of partners."
For more information on Iridium NEXT, please visit http://www.iridium.com/.
For additional information regarding Thales Alenia Space, please visit http://thalesaleniaspace-products.com/