Asia Satellite Telecommunications Company Limited (AsiaSat) and KBZ Gateway Company Limited (KBZ) have extended their partnership for KBZ's expanding VSAT broadband services to clients across Myanmar.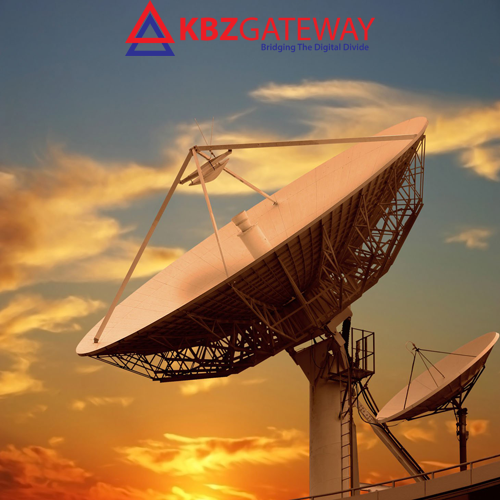 KBZ has expanded its C- and Ku-band capacity on the AsiaSat 4 and AsiaSat 7 satellites to meet the growing demands from clients in the banking and finance as well as the oil and gas industries for faster services and more cost-efficient connectivity. Since its launch of service on AsiaSat in 2016, KBZ has successfully expanded its high-speed broadband network connecting 300 remote sites across the country for KBZ Bank's branch network connectivity and reliable 24-hour ATM service, as well as communications for remote oil and gas exploration sites.
With the expanded capacity, KBZ is able to offer advanced broadband services supporting up to 100 Mbps of throughput , while serving clients with increased speed and reliability, enabling KBZ to further expand into the hospitality sector. AsiaSat 9 is AsiaSat's next-generation satellite and is planned to replace AsiaSat 4 at 122 degrees East. AsiaSat 9 will carry the world's first dedicated Myanmar Ku-band beam, providing a downlink power of as much as 55 dBW that will allow for smaller and less costly antennas for VSAT broadband and DTH services across the country, in addition to a C-band footprint that will offer enhanced power and coverage across the Asia-Pacific region.
U Naing Tun Kyaw, Managing Director of KBZ Gateway Co. Ltd., stated that AsiaSat has the best reputation for customer service and the company's powerful footprints perfectly match the requirements of the KBZ service portfolio that afford top quality service to be delivered to customers with high uptimes on Ku-band, even in the rain. KBZ anticipates that, with the launch of AsiaSat 9 later this year, the company and clients will further benefit from the increased power and enhanced coverage across Myanmar.
Barrie Woolston, Chief Commercial Officer of AsiaSat, noted that Myanmar remains a key focus for growth in the Asia-Pacific region and AsiaSat is delighted to be contributing to the growth of the Myanmar economy through this partnership with KBZ.