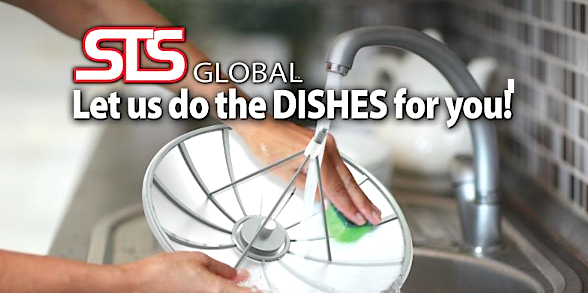 [Satnews] STS Global is a satellite communications and telecommunications company that provides custom products, networks and services leveraging mainstream applications with wireless technology for clients worldwide.
The foundation of STS Global has four strong pillars: Time-tested expertise, systems reliability, customer value, and exceptional integrity.
STS Global will be at Booth #852 at Satellite 2016.
Next Generation-Networks—Design & Integration Services
Gateways & Hub Stations—Third Party Equipment Testing
Media & Broadcast Centers—Cyber Security Assessment
Fly-Aways & Transportables—Certification and Training
Lifecycle Support 24/7—Engineering Support
STS is a proud supporter of member of Satellites Make a Better World
Whether the objective is to broadcast a live event to millions, create systems that provide services to remote locations, transmit crucial data to a battlefield, support a new media broadcast center, or provide secure networks for a large corporation, our complete range of best of breed technologies and satellite communication solutions are dependably a step ahead.
From better wireless connections to tighter cyber security, STS Global technologies also serve to reassure customers—in the US and overseas—that there is no communication problem that cannot be solved, and virtually no point on Earth that cannot be reached.