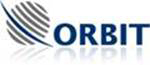 [Satnews] ORBIT Communication Systems, Ltd. has introduced an innovative, airborne stabilized VSAT antenna system for various aircraft at Defexpo India 2016.
Providing high throughput and quality broadband communication via satellite, the company has already received an order for several AIRTRx™60 systems from an Asian customer. Designed to accommodate the regional and global coverage needs of the airborne communication market, the low-weight AirTRx™ 60 is built to empower critical applications. AirTRx™ 60 complies with the most stringent worldwide SatCom regulations and certifications, including RTCA/DO-160G. Following the demand from the government and defense market, ORBIT released its MPT 60 Airborne VSAT Antenna systems suitable for mission aircraft and UAVs.

AirTRx™ 60 and MPT 60 support Ku or Ka bands, featuring outstanding RF performance and dynamic response under virtually any operating environment. Switching between RF bands requires a simple replacement of the feed. Additional features include among the rest: multiband support, minimal swept volume, short lead time, INS and RF tracking.