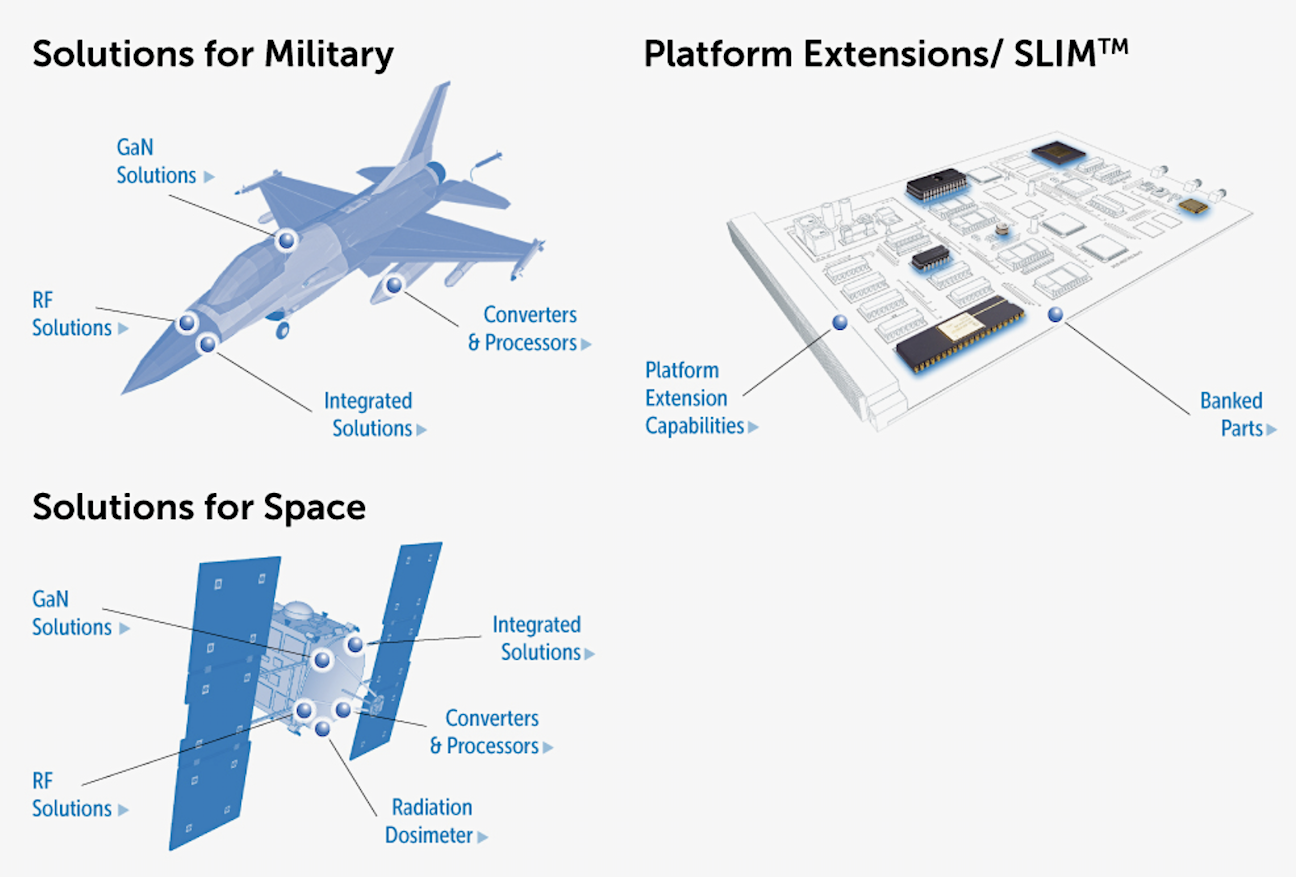 Teledyne is arriving at Satellite 2020 in Washington D.C. with important and critical solutions to its RF product line.
Teledyne is addressing critical issues ... high reliability, or hi-rel, semiconductors have always been a difficult and specialized end of the chip market. Being confident that a given part will function at the most critical moments, under the worst radiation bombardment, widest extremes of temperature, most violent mechanical shock and the highest altitudes is essential.
At a time when most semiconductor suppliers have exited the hi-rel market, Teledyne continues to remain committed.
The new product, model TDMX011037, offers engineers in the space design community a mixer with very low conversion loss, high linearity, and a wide IF bandwidth MMIC for K- and Ka-band communication links. This kind of RF mixer is also ideally suited for use in designing an up- or down-conversion stage in signal chains for radar, satellite transponders, and related RF communications circuits deployed in electronic warfare applications.
Additionally, originally adding to a product line first released in December 2019, Teledyne e2v HiRel today announced the availability of a new RF power limiter, the 6.0 GHz, 100W TDLM06100.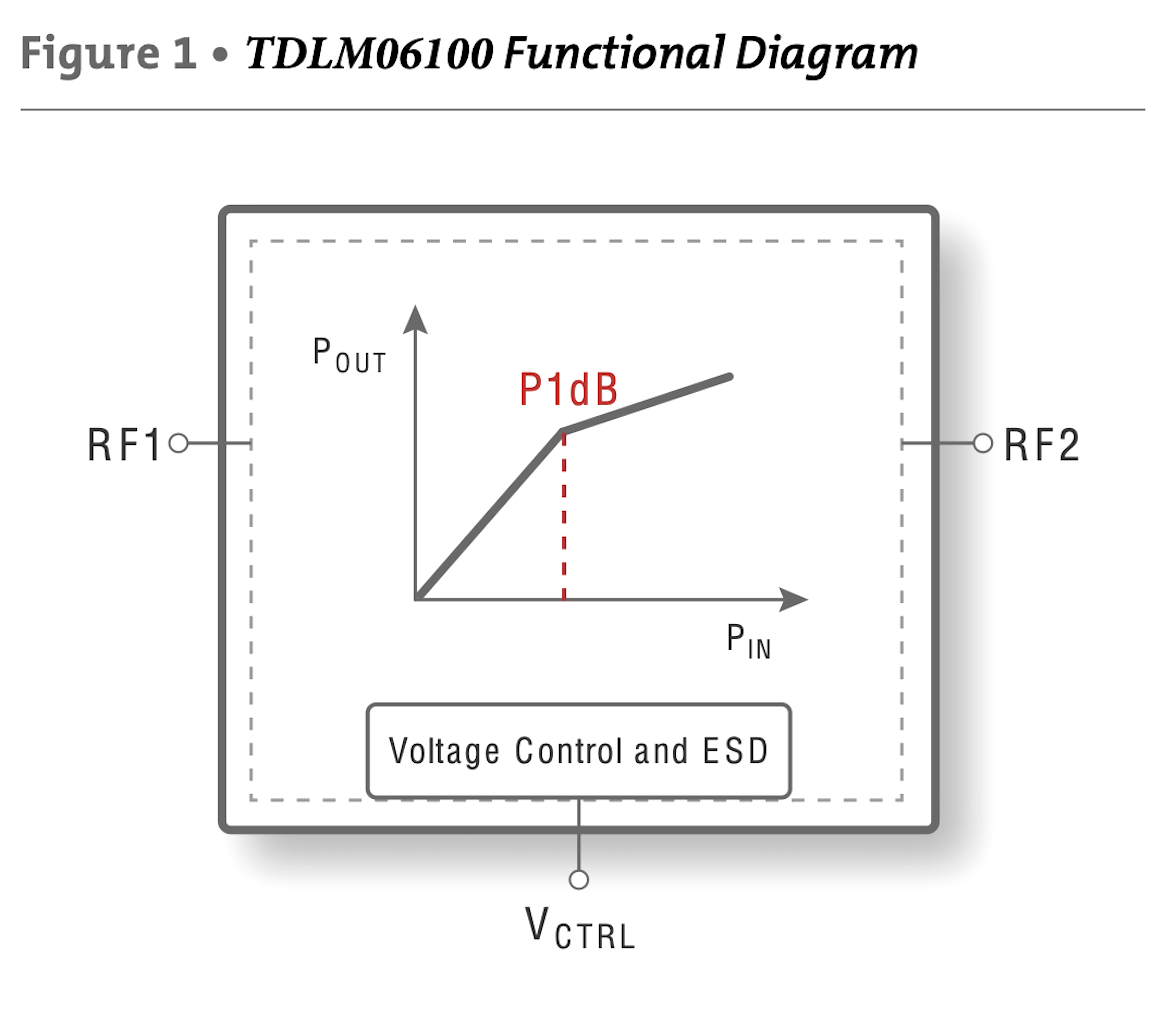 Like the 2.5 GHz Limiter introduced in December, this new Limiter is a monolithic integrated circuit based on a Silicon-on-Insulator (SOI) technology.
Both products were developed for use in high reliability applications in aerospace and defense, but the 6.0 GHz Limiter was released specifically for applications that require higher frequencies. The TDLM06100 is radiation tolerant to >100 krad(Si), making it the perfect choice for satellites and other high-altitude applications.
Features
Monolithic drop-in solution with no external bias components
Adjustable low power limiting threshold from +7 dBm to +13 dBm
High maximum power handling of 50 dBm, 100W pulsed
Positive threshold control from +0V to +0.3V
Fast response time of less than 1 ns
Packaging – 24-pad 4 × 4 × 0.85 mm CLGA
Qualified for use in harsh environments
Applications
Satellite transceivers and antennas
Sensitive orbital T/R Modules
The TDLM06100 is a RF power limiter qualified for operating in harsh environments, including military, space, avionics and medical applications.
Unlike traditional PIN diode solutions, the TDLM06100 achieves an adjustable input 1dB compression point or limiting threshold via a low current control voltage (VCTRL), eliminating the need for external bias components such as DC blocking capacitors, RF choke inductors and bias resistors.
It delivers low insertion loss and high linearity under non-limiting power levels and extremely fast response time in a limiting event, ensuring protection of sensitive circuitry. It also offers excellent ESD rating and ESD protection.
The TDLM06100 is a monolithic solution manufactured on a ruggedized process offering the performance of GaAs with the economy and integration of conventional CMOS.
For more information, visit Teledyne booth #708 at the Satellite 2020 show in Washington, DC March 9-12.