Israel's Ministry of Defense has contracted with Elbit Systems Ltd to provide its satellite-on-the-move systems for land vehicles, the company announced Monday.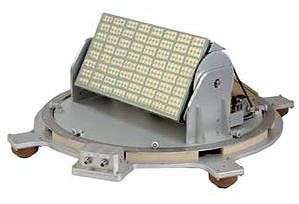 The contract is for two years, Elbit said, and put the number of systems to be supplied in the "dozens." The value of the deal was not announced
"The SOTM contract is an important milestone in our military communication activity on the whole and in the satellite communication activity in particular," said Yehuda Vered, general manager of Elbit Systems Land and C4I Division, said in a press release. "The Israeli Defense Forces is an innovative technologically advanced military, and I trust that additional customers will follow and select our systems.
Read the remainder of this article by Richard Tomkins here.