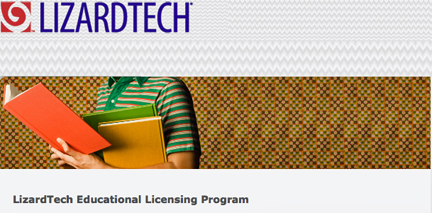 [SatNews] LizardTech®, a provider of software solutions for managing and distributing digital content, is celebrating GIS Day by offering its complete product line to the students and faculty of higher education institutions for use in a research and teaching environment.
Included in the program are the latest versions of GeoExpress®, Express Server®, LiDAR Compressor™, and GeoGofer™. To promote research and learning, LizardTech has included GeoExpress 9 in the educational licensing program. GeoExpress is a robust tool for compressing, manipulating, and viewing geospatial imagery. LizardTech has also included Express Server 9, an easy-to-use image server that students and faculty can use to share geospatial imagery with other researchers and students around the world. Because LizardTech software was designed with integration in mind, students can streamline their workflow by exporting imagery from GeoExpress directly to Express Server.

The educational licensing program also includes LiDAR Compressor, which turns giant point-cloud datasets into efficient MrSID files, and GeoGofer, the newest addition to the LizardTech product line. GeoGofer is LizardTech's new organizational tool which includes powerful search and filter features to simplify the process of finding and accessing imagery. Universities, schools, and research programs can get access to one of the two education bundles offered by the educational licensing program. The first educational license bundle includes one Express Server 9 license, one LiDAR compressor license, five GeoGofer licenses, and three GeoExpress 9 floating licenses with a three terabyte network data cartridge. The second LizardTech educational license bundle includes one Express Server 9 license, two LiDAR Compressor licenses, 10 GeoGofer licenses, and 10 GeoExpress 9 floating licenses with one 10 terabyte network cartridge.

The software is provided at no cost to educational institutions as a right-to-use license. The license is valid for one year from the date that support was purchased and will be renewed on an annual basis upon receipt of payment for technical support and maintenance.

"LizardTech realizes the importance of supporting academic institutions in their training of the next generation of geospatial professionals," said Jon Skiffington, LizardTech's director of product management. "By providing our entire geospatial line of products LizardTech is giving students and faculty the latest tools to compress and manipulate massive geospatial imagery and distribute it via the Internet to any device."

To learn more, please visit the educational licensing program page at http://www.lizardtech.com/education/.