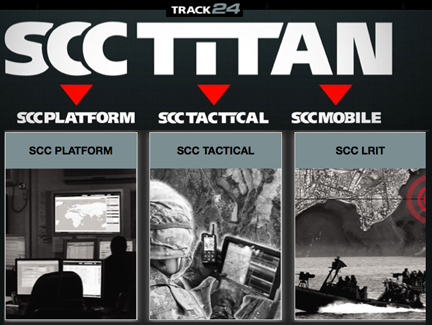 [SatNews] Situational command and control (SCC) specialist Track24 Defence has manufactured and launched a new IP68-rated beyond line-of-sight (BLOS) satellite device, the Echo, for secure blue force tracking (BFT) and command and control.

Functional as a standalone device and as part of Track24's SCC TITAN BFT solution, the Echo operates on the Iridium satellite constellation. It is a commercial off-the-shelf (COTS) tracking and messaging solution designed for security and defence sector users. A ruggedized handheld device, the Canadian-built Echo is IP68-rated waterproof to 2 meters, designed to withstand the austere land and sea environments that military users operate within. As well as a satellite tracking and BLOS communications solution, the hardware's M2M functionality means it can connect to an array of tablets, smart phones or sensors to transmit data in near real time to the operational command. This could be situational awareness or vital signs of a soldier. The device has already been adopted by one special forces organization.

Track24 defence sector director Giles Peeters said, "The Echo is smaller and lighter than Track24's existing tracking device, the Whisper, yet represents a more robust, ruggedized option for forces operating in vast and austere terrain. As a COTS solution, it's cost-effective and delivers secure and reliable BLOS communications, an important operational requirement for BFT – we've already shipped the first units to a special forces client."
The Echo works with Windows and Android operating systems and the solution is configurable over the air using the Track24 SCC Platform – all data communications are secured by AES256 encryption.

"The Echo integrates with SCC TITAN command and control system, relaying GPS position updates, emergency panic alerts, pre-configured text messages and other M2M data reports—all securely encrypted. This information can then be plotted on a common operational picture to enable better and faster command and control decision-making," concluded Peeters.
The Track24 Defense infosite is located at http://www.track24defence.com/