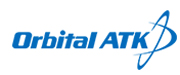 The US Air Force's Rocket Systems Launch Program, part of the Launch Enterprise Directorate at Space and Missile Systems Center (SMC), awarded the National Reconnaissance Office Launch-111 to Orbital ATK.
The contract is a firm-fixed-price contract valued at $29.2 million for a Minotaur I launch vehicle. This was the first such award under the Orbital/Suborbital Program 3 (OSP-3) Lane 1 capability. The OSP-3 contract Lane 1 capability is for 400-4,000 lbs. (181-1,810 kg) to Low-Earth Orbit (LEO) and long-range, sub-orbital missions. The specific launch date of NROL-111 will be determined by the schedule of the contractor but will be no later than 24 months from the date of contract award.

Lt. Gen. Samuel Greaves, Air Force program executive officer for Space and SMC commander, said, "Continued reliability of space vehicle delivery methods and affordable access to space for the National Reconnaissance Office is an essential forefront for space superiority. Utilizing the capability of the OSP-3 contract Lane 1 capability, immediately benefits our Department of Defense mission partners. The OSP-3 capability also holds great potential for SMC to provide assured access to space for future DoD missions."
The Air Force Space Command's Space and Missile Systems Center, located at Los Angeles Air Force Base, California, is the U.S. Air Force's center of excellence for acquiring and developing military space systems. Its portfolio includes space launch, global positioning, military space vehicle communications, defense meteorological space vehicles, range systems, space vehicle control networks, space-based infrared systems, and space situational awareness capabilities.