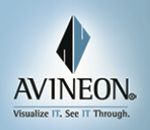 Avineon, Inc. (Avineon) has acquired InfoGeographics, Inc. (IGI), a provider of high-quality and professional GIS services — IGI has been supporting their client's success in all aspects required for successful GIS implementation and enhancement.

As an Esri Business Partner and Value Added Reseller, Latitude Geographics Business Partner and Geocortex Authorized Implementer, Safe Software (FME) Solutions Provider, and EOS (GPS) Business Partner, InfoGeographics is a well-established professional services organization. The addition of the IGI team complements Avineon's current professional services offering and is a highly positive step for Avineon's customers, bringing additional expertise and capabilities to their growing portfolio of GIS solutions as well as adding breadth and depth to the company's already robust technical staff with the addition of IGI's pool of GIS professionals.
Avineon offers geospatial products and services to Esri clients in numerous industries, including electric, gas, water, and telecommunications as well as local, state, and federal government agencies. Avineon's geospatial solutions include strategy, planning, specification development, GIS infrastructure implementation, product implementation, software development, project management, scanning, photogrammetric services, stereo-compilation, photo interpretation, landbase and facilities data capture, GPS data collection, data conflation, environmental mapping, database development, training, and data maintenance.
Executive Comments
Joel Campbell, Avineon's VP of Commercial Systems, said that the company has been working closely with IGI for several years to deliver innovative geospatial solutions. This acquisition will enhance the firm's offerings at a critical time in the growth of the market and bring new capabilities to customers.
James Bennett, the Founder of IGI, added that becoming part of Avineon is an exciting next step in the growth of IGI's professional team. Gaining access to the range of Avineon's global resources adds tremendous value to existing IGI customers and promises continued growth in all of the key markets. The technical and cultural fit made the decision to become part of Avineon extremely easy.